Dothan Alabama Personal Injury and Accident Lawyer Aaron Gartlan of Gartlan Injury Law settled a claim without filing a lawsuit with GEICO Insurance Company on behalf of a good hard working Houston County Alabama mother and her two minor children that were injured in a car wreck. She was referred by a friend.
The mother was traveling southbound on Third Avenue and turning left onto Ross Clark Circle in Dothan Alabama, when another driver was traveling westbound on Ross Clark Circle, failed to heed the traffic signal and traveled into the intersection of Third Avenue, resulting in the collision. Her vehicle was hit with an impact so great that the airbags deployed, and her vehicle spun around and left the road. Both of her young children were passengers in her car at the time of the collision.
After the collision, she suffered from headaches, neck and upper back pain, sore legs and ankles, dizzy spells and a left arm burn injury from the air bag, which has left a permanent scar.
She was seen by a local physician shortly after the wreck, with the chief complaint of pain in the left side of the neck and left shoulder, as well as periods of lightheadedness. The physician's assessment was cervical strain and trapezius strain. He recommended alternating heat and ice. He prescribed Flexeril 5mg and Naprosyn 500mgs. In addition, he advised that she may add Tylenol in, and to follow-up in a few days if no improvement.
She followed up with a chiropractor, suffering from headache, nausea, neck pain, upper back pain, blurred vision, and dizziness. He performed cervical, thoracic, lumbar, pelvic, and sacral adjustments.
She was seen again by a local physician, with the chief complaint of a persistent headache in the left occipital area with spasm radiating down the left side of the neck out to the shoulder and down between the left shoulder blade and spine and a feeling like she was falling. The doctor referred her for CT scans and an orthostatic blood pressure.
She was also treated at the local emergency room, with the chief complaints of headaches, vertigo, and neck pain. A brain and bone CT scan was ordered for the Thoracic and Cervical Spine.
In addition to incurring the above medical bills, she was suffering from pain so severe that she could not function at times and as a result took off of work 4 hours.
One of her children suffered from headaches, neck pain, overall tenderness, and a fear of approaching intersections. This child was fussy after the collision and talked about it and had to endure this ordeal with this brother and mother.
Her other child was rushed by ambulance to the local emergency room immediately following the collision, with the chief complaint of a headache. A head CT scan was ordered.
This child was seen by a local pediatrician, complaining of neck pain and headaches after the collision. The child had been taking Motrin for pain. The pediatrician's assessment was sprain and neck strain, and he prescribed Naprosyn Oral Suspension 125MG/5ML, with the plan of symptomatic care. The mother was instructed to bring this child back in if the symptoms worsened or failed to improve or sooner with concerns or changes in condition.
When she came to see Aaron Gartlan and the Law Firm, she was not sure how to handle the case and deal with the insurance companies and outstanding bills.
Again, the claim was settled with GEICO without filing suit. Aaron Gartlan and the Law Firm took the case even though the case did not involve serious injury and death. The Law Firm took control of communicating with the insurance companies and medical providers. They obtained all of the medical records and bills and important documents and made a demand on the insurance company which summarized the injuries and damages. Aaron Gartlan and the Law Firm also resolved the subrogation issues and outstanding medical bills, which helped to maximize the settlement for this family.
Aaron Gartlan of the Gartlan Injury Law appreciate referrals from friends, family and colleagues in the community, as well as the opportunity to represent injured people in Alabama.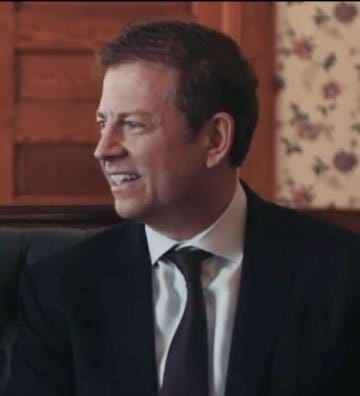 Aaron Gartlan is a graduate of Troy University and the Thomas Goode Jones School of Law who focuses his practice exclusively on representing those injured by the wrongdoing of others. He is member of the National Trial Lawyers Association's Top 100 Trial Lawyers, Million Dollar Advocates Forum and Multi-Million Dollar Advocates Forum. In addition to his legal practice, Aaron teaches Business Law as an adjunct instructor at Troy University's Sorrell College of Business and serves as a field artillery sergeant in the Alabama National Guard.