Wiregrass Investigations, LLC.
"When Not Knowing is Not Enough"
SUBJECT: Alabama Capital Defense Trial Manual
Chapter Four, page 50
1. Investigator for Guilt/Innocence Phase
"One of the most important resources to secure early is investigative assistance. Generally, attorneys do not have the extensive training or practice in investigation. Trained investigators have learned successful interview techniques and possess skills that can be invaluable to the defense to locate and interview witnesses, analyze the State's evidence, and explore possible defenses…. Therefore, the defense must request that the trial court appoint a defense investigator to assist with the guilt/innocence phase issues in the case. These requests are typically made ex parte so that counselor does not have to reveal defense strategy to the State while justifying funds."
My name is Jim Faust, owner of Wiregrass Investigations, LLC. I could not have stated the need for a criminal investigator for the defense better than is written in the Alabama Capital Defense Trial Manual.
I have been involved in criminal investigations for the last seven years. For the last year criminal investigation is all I have been doing. I can provide you with plenty of references. You no longer have to worry about hiring a private investigator who has to share his time with you while performing surveillance for civil cases. You don't have to hire someone who has to fit you in between process serves. Criminal defense investigation is all I do and I thoroughly enjoy it. I don't think you will find another private investigator in Alabama devoted entirely to criminal defense investigations.
I have 20 years of military experience and retired from the army as a major. I have two master's degrees, one from Cornell University. I am semi-retired now and can afford to devote all of my time to criminal cases. Please call or email me anytime. We can discuss your case and maybe work together. I can save you time and lend my expertise to help you create the most efficient and effective defense possible for your client!
Whatever you do, please be aware that all private investigators in Alabama have to be licensed by the new Alabama Private Investigator Board as of April 1, 2014. See Section 34-25B-1 of the Code of Alabama (1975). My license # is 169.
Jim Faust
Wiregrass Investigations, LLC
Alabama PIB# 169
501 Joseph Drive
Ozark, AL 36360
(c) 334-413-3554
(o) 334-774-2270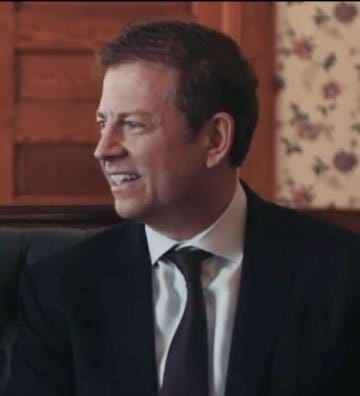 Aaron Gartlan is a graduate of Troy University and the Thomas Goode Jones School of Law who focuses his practice exclusively on representing those injured by the wrongdoing of others. He is member of the National Trial Lawyers Association's Top 100 Trial Lawyers, Million Dollar Advocates Forum and Multi-Million Dollar Advocates Forum. In addition to his legal practice, Aaron teaches Business Law as an adjunct instructor at Troy University's Sorrell College of Business and serves as a field artillery sergeant in the Alabama National Guard.