Dothan Alabama Personal Injury and Accident Lawyer Aaron Gartlan of the Gartlan Injury Law recently settled a claim with without filing a lawsuit on behalf of a good, honest, Alabama mother for injuries and damages, including pain, suffering and mental anguish that her minor child sustained as a result of a motor vehicle collision, which was prompted by a careless driver.
This Alabama mother tried to settle her daughter's automobile accident case on her own. However, the insurance company would not agree to pay all of her daughter's medical bills. The Alabama mother then decided to call the Gartlan Injury Law for guidance and advice.
The Gartlan Injury Law was able to settle the case for all of the medical bills, plus money for pain, suffering, and emotional distress. Additionally, the insurance company paid the court filing fee for a Pro-Ami hearing, in which the court approved the settlement. This was necessary because her daughter was a minor.
The Gartlan Injury Law takes pride in results like this. David did not face the giant Goliath alone, and you should not go it alone in your personal injury and accident case. It is important to seek legal representation from a personal injury and accident law firm as soon as possible. In many cases good people can hurt the value of their case by attempting to handle the case on their own or by taking no action. The Gartlan Injury Law does not want you to hurt the value of your case and welcomes your telephone calls, emails and visits regarding your personal injury and accident case.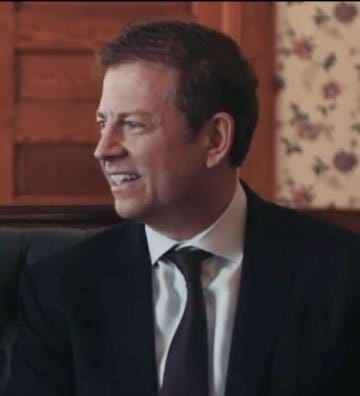 Aaron Gartlan is a graduate of Troy University and the Thomas Goode Jones School of Law who focuses his practice exclusively on representing those injured by the wrongdoing of others. He is member of the National Trial Lawyers Association's Top 100 Trial Lawyers, Million Dollar Advocates Forum and Multi-Million Dollar Advocates Forum. In addition to his legal practice, Aaron teaches Business Law as an adjunct instructor at Troy University's Sorrell College of Business and serves as a field artillery sergeant in the Alabama National Guard.