Dothan Alabama Personal Injury and Accident Lawyer Aaron Gartlan of the Gartlan Injury Law recently settled claims for the insurance policy limits available without filing a lawsuit on behalf of a good Alabama man injured as a result of an automobile crash.
A lady was angry with her husband and was chasing him. She was in her vehicle, and he was in his. The lady ran a stop sign and crashed into the truck driven by the Alabama man. He suffered a fractured vertebra, hip, and heel and cuts on his shoulder and scalp. He required surgery on his foot and was placed in a back brace. He has been disabled from his job for months now and has been in rehabilitation and physical therapy.
The Gartlan Injury Law recovered the limits of insurance money available on the woman's policy, plus three times that amount from the client's under-insured motorist provision of his auto policy by stacking up to three vehicles that he owned. This is an example of how the Gartlan Injury Law works to maximize recovery on behalf of their personal injury clients.
The claims adjuster for the Alabama man's UIM carrier initially offered less than the policy limits. However, when confronted with indisputable evidence that his injuries were so extensive that he deserved every cent available from his insurance company and informed that the Gartlan Injury Law was prepared to file a possible bad-faith lawsuit against the company, the adjuster agreed to pay over the policy limits. This is an example of how you must stand firm with insurance companies and be willing to litigate if necessary.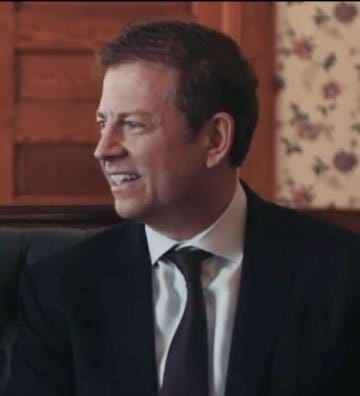 Aaron Gartlan is a graduate of Troy University and the Thomas Goode Jones School of Law who focuses his practice exclusively on representing those injured by the wrongdoing of others. He is member of the National Trial Lawyers Association's Top 100 Trial Lawyers, Million Dollar Advocates Forum and Multi-Million Dollar Advocates Forum. In addition to his legal practice, Aaron teaches Business Law as an adjunct instructor at Troy University's Sorrell College of Business and serves as a field artillery sergeant in the Alabama National Guard.