Dothan, Alabama personal injury lawyer Aaron Gartlan recently filed a law suit in Dale County Alabama on behalf of a Dothan Alabama man whose life was changed forever after being struck head on in a motor vehicle collision. The Dothan man was traveling home with his beloved when a Chevrolet Silverado pickup truck swerved into their lane and struck their Ford Taurus head on, severely injuring him and killing her.
In personal injury cases, large or small, quick action is critical. Attorney Gartlan moved quickly to file suit on behalf of his client in an effort to preserve evidence, fully investigate all claims and assert his client's rights for the wrongful death of his beloved and for his own serious personal injury.
Attorney Gartlan assembled medical experts, including a psychiatrist and a neuropsychologist, to help ensure his client receives the necessary medical treatment as well as a fair recovery from the insurance company. The medical team diagnosed this man with a severe brain injury, which went undetected even after two trips to the hospital emergency room. Further, Attorney Gartlan put together a legal team and with the help of their investigator they set to work to fully develop and pursue all evidence, claims and damages.
If you have been injured or lost a loved one in a car wreck, it is important to immediately receive the proper medical treatment and to have the right serious personal injury and wrongful death lawyer to fully investigate, pursue and develop all claims and damages. Aaron Gartlan, a Dothan Alabama personal injury lawyer with the Gartlan Injury Law takes great pride in ensuring these aspects are in place for clients with every case including those that are serious personal injury and wrongful death cases.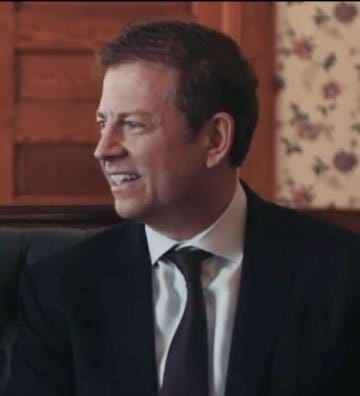 Aaron Gartlan is a graduate of Troy University and the Thomas Goode Jones School of Law who focuses his practice exclusively on representing those injured by the wrongdoing of others. He is member of the National Trial Lawyers Association's Top 100 Trial Lawyers, Million Dollar Advocates Forum and Multi-Million Dollar Advocates Forum. In addition to his legal practice, Aaron teaches Business Law as an adjunct instructor at Troy University's Sorrell College of Business and serves as a field artillery sergeant in the Alabama National Guard.