Dothan Alabama personal injury lawyer Aaron Gartlan has filed a major personal injury law suit in Dale County, Alabama. Attorney Gartlan represents a Dale County man that was severely injured in a motorcycle wreck when the driver of a company truck caused a violent collision.
In the days following the collision, Mr. Gartlan assembled a team of experts to reconstruct the collision. Additionally, a team of medical experts was assembled to address the long-term medical needs of his client. This included a vocational assessment and an economic evaluation to determine the long-term employment consequences of the catastrophic injury suffered by his client.
Dothan Alabama Personal Injury Lawyer Hires Investigator with Team of Experts
Attorney Gartlan, with the assistance of a full time investigator and a team of experts has established the evidence to make sure his client is properly compensated for the collision that has changed his life. Before these efforts, the insurance company for the at fault party had not offered any compensation. This is very typical of insurance companies, even when injuries are severe.
Aaron Gartlan is honored to help injured people throughout south Alabama. Feel free to contact Attorney Gartlan of the Gartlan Injury Law for a complimentary consultation to see if he can help you or your loved ones should you have a personal injury.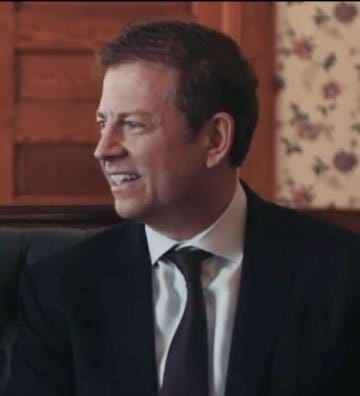 Aaron Gartlan is a graduate of Troy University and the Thomas Goode Jones School of Law who focuses his practice exclusively on representing those injured by the wrongdoing of others. He is member of the National Trial Lawyers Association's Top 100 Trial Lawyers, Million Dollar Advocates Forum and Multi-Million Dollar Advocates Forum. In addition to his legal practice, Aaron teaches Business Law as an adjunct instructor at Troy University's Sorrell College of Business and serves as a field artillery sergeant in the Alabama National Guard.