Recently a regrettable fatal accident occurred to a man who went to work like most of us do every day and did not come home that evening. This working man died from crush injuries while doing welding and maintenance at one of the nation's largest timber companies. One can only imagine how tough this situation is on his family that survives him.
Attorney Aaron Gartlan entered the picture to take action as quickly as possible. This is even more critical in lawsuits like that one that involved wrongful death. Why? Because if quick action is not taken by filing a lawsuit evidence may be missed, lost, memories fade or stories can change. This is even more critical in lawsuits like this one that involve wrongful death. Early filing of a lawsuit preserves the evidence so all aspects of the case are fully explored and developed to assure the family has a maximum recovery to get their lives back on track as best as possible under the circumstances.
Dothan Alabama Personal Injury Attorney Gets Even More Expertise Involved
Other experts are also brought in during the early stages of the case. Dothan Alabama personal injury attorney Gartlan hired a consulting engineer to conduct an inspection of the facility where the fatality occurred. Further, the services of an investigator to conduct interviews of witness and gather important documents were ordered. Although expensive, the use of experts and investigators are critical to ensure the preservation of evidence and that all of the aspects of the case are fully explored and developed to obtain the maximum recovery for those left behind. Attorney Gartlan uses experts and investigators in all serious injury and death cases.
Should you have the misfortune to have a serious injury or wrongful death of a loved one be sure to act fast in selecting an attorney. Be sure to ask about what resources they will bring to the investigation and how quick. Don't be afraid to ask about their courtroom experience since insurance companies know who goes to court and who does not go to court. You and your family deserve the best so ask question.
To learn more about personal injury cases in Alabama you can pick up Attorney Gartlan's audios available to you on our free resources page. If you have questions about Alabama personal injury law, you can contact Attorney Gartlan of the Gartlan Injury Law at 1-334-699-4625.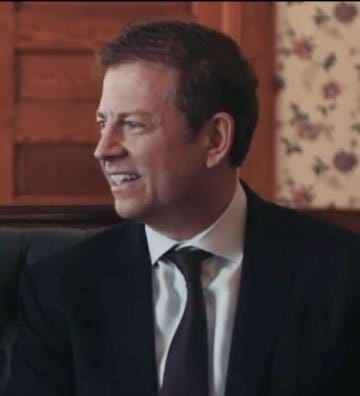 Aaron Gartlan is a graduate of Troy University and the Thomas Goode Jones School of Law who focuses his practice exclusively on representing those injured by the wrongdoing of others. He is member of the National Trial Lawyers Association's Top 100 Trial Lawyers, Million Dollar Advocates Forum and Multi-Million Dollar Advocates Forum. In addition to his legal practice, Aaron teaches Business Law as an adjunct instructor at Troy University's Sorrell College of Business and serves as a field artillery sergeant in the Alabama National Guard.