Follow along as Dothan Personal Injury Lawyer Aaron Gartlan of the Gartlan Injury Law reaches a confidential settlement via mediation of a motorcycle wreck case. Learn how Aaron prepared the case for a successful mediation and about trial preparation.
How Do You Prepare for a Successful Mediation?
First, it should be clear that the goal of mediation is not settlement, it is maximum recovery. Next, it begins with being prepared to go to trial on the case.
Trial preparation is the foundation of maximizing the recovery in any personal injury case. The successful confidential settlement was reached through extensive trial preparation. That holds true even in cases that are settled without the filing of a lawsuit.
In this case, trial preparation started when the man was in the hospital recovering from injuries and recuperating from surgeries. A lawsuit was filed in the Circuit Court of Dale County with a jury demand in an effort exercise the discovery and subpoena power of the circuit court and to get the case ready for trial, find out how much insurance was available and maximize recovery. While many cases are settled without the filing of a lawsuit, a calculated decision was made in this case to file suit early on. An investigator was deployed to locate and gather documents and evidence, to interview witnesses, to assist in demonstrating the wreck and identifying any potential defenses.
Get Started Right Away Says Dothan Personal Injury Lawyer
It is vital to start working a case as soon as possible. This is why it is important to engage the right lawyer quickly. The other side has insurance adjusters, investigators and attorneys working from the start to minimize the claim, and in some case not pay the claim if they can get away with it. This is true if the injured person is still in the hospital or even if a family is busy making funeral arrangements. Therefore, work should begin immediately to ensure the best possible chance at a successful recovery.
The Next Steps In The Process
Depositions were later taken of all of the eyewitnesses to preserve their testimony, since it was favorable to our case and to push the case closer to a trial date. Our client's deposition was taken, after being thoroughly prepared by us. The importance of preparing for and being prepared for depositions cannot be underscored. This includes but is certainly not limited to consulting with the client about the relevant facts and circumstances and law related to the case.
All important records, bills, documents, evidence and witnesses were located, and marshaled and the witnesses were interviewed and experts were retained in order to prove the liability of the case, discount any potential defenses and to the prove damages suffered by this man. A life care planner was hired to review the medical records, bills and documents and to meet with this man to evaluate and asses his future medical needs and the impact of his injuries and damages. An economist was also retained to render an opinion as to his loss of earnings. An agent from an insurance company was brought in to address the potential to invest any potential recovery to ensure it is available in the future. An open line of communication was established with the medical providers to ease the flow of information and to facilitate a reduction in the outstanding medical bills as part of the settlement. The rest of the story will be coming in Part 2.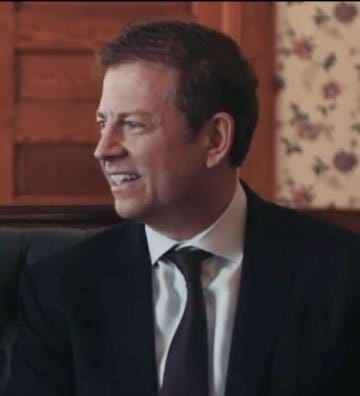 Aaron Gartlan is a graduate of Troy University and the Thomas Goode Jones School of Law who focuses his practice exclusively on representing those injured by the wrongdoing of others. He is member of the National Trial Lawyers Association's Top 100 Trial Lawyers, Million Dollar Advocates Forum and Multi-Million Dollar Advocates Forum. In addition to his legal practice, Aaron teaches Business Law as an adjunct instructor at Troy University's Sorrell College of Business and serves as a field artillery sergeant in the Alabama National Guard.