The Discovery Process
During early and thorough trial preparation in personal injury, wrongful death and accident cases, we use a process called discovery to subpoena records and documents and depose witnesses. When used effectively, discovery can add significant value to your injury, wrongful death or accident case and build the structures that you need to get the most recovery for your injuries and damages.
You see, Goliath is a rational creature. If a big insurance company senses that you are disorganized – that you lack the will, intention, or preparation to go to trial in your personal injury, wrongful death or accident case – Goliath will have little incentive to compromise with you. Commercial trucking companies, insurers, big auto manufacturers, and other potentially liable parties are very unlikely to offer you a complete and fair amount for the settlement for your personal injury, wrongful death or accident case right out of the gate.
If, on the other hand, you and your team immediately erect the necessary legal scaffolding in your personal injury, wrongful death or accident case to show that you are serious about taking your matter to court (if need be), Goliath will be far more likely to sit down with you and "be fair." You need to diagram, demonstrate, and prove the personal injury, bodily injury and damages that you suffered – the injuries and the liability. You then want to try to add value to your personal injury, wrongful death or accident case. If you have a serious medical condition that requires ongoing rehab, drug therapy, and regular surgeries and checkups for instance, you want to make sure that Goliath pays his fair share of these costs.
Discovery is an art and a science. It is a process that can be learned and taught. But there is also a certain amount of artistic intuition that truly great Alabama personal injury lawyers, wrongful death lawyers and accident lawyers use to overwhelm or sidestep defenses in order to prove liability and injuries in your personal injury, wrongful death or accident case.
An industrial work place accident at one of the nation's largest companies in that particular industry that resulted in a very tragic and preventable death drives these points home. A hardworking Alabama man was performing welding and maintenance work down inside a machine when a gate closed on him, causing him to be crushed and killed.
Rumor had it that the company was looking for a way to blame the worker and escape liability because of recent OSHA citations for similar safety violations. So, the company met to develop the company line and sent representatives to talk with the family. Fortunately, the family retained our personal injury, wrongful death and accident law firm to find out what happened and to seek justice in this wrongful death case.
We filed a wrongful death lawsuit as soon as possible, again to preserve evidence and exercise the discovery and subpoena power of the Circuit Court. We deployed an investigator to gather documents and interview key witnesses. We also went to the company with an engineering expert and viewed the plant and machinery.
While at the plant, one of the corporate attorneys tried to convince us that the deceased worker was at fault, saying that two safety chains would have held the gate and prevented the death had the man used them.
Through all of the investigation, discovery and early and thorough trial preparation, we finally reached a conclusion: we learned that an employee of the lumber company – an inadequately trained and unsupervised person who was also a convicted felon – had turned the machine off, which resulted in a gate falling on the man and crushing him to death. Our investigation and trial preparation also revealed that there were two weak chains on the machine and only one chain was equipped with a latch. These chains were not designed for and would most certainly not have stopped the gate from crushing him. As if that news was not enough to show liability, we also learned emergency help was not summoned for the man immediately. Additionally, this company did not have proper lock out tag out procedures in place as mandated by their own hazardous energy control policy and in violation of OSHA mandates to prevent injury and death. This further revealed the lack of adequate training, supervision, policies, procedures and manpower of the company and actions that place greater value on profits and productivity at the expense of human life and safety.
While the aforementioned story is tragic and appears to have been completely preventable, it is yet another example of a company placing the value of money over human life. Imagine if this family had not engaged the right personal injury, wrongful death and accident lawyer law firm to conduct early and through trial preparation. They might have bought the company story that was fabricated and even demonstrated by the corporate attorney with the safety chains. How many families have fallen for that in their weakest of moments during the grief of a lost loved one? How many workers have been blamed and denied justice? Early and through trial preparation is the antidote and the key to exposing injustice. The safety of our community and families depend on it!
Most personal injuries, accidents and wrongful deaths are preventable, and big corporations must know that our community values a safe workplace over their profits. I bet if it were one million of their money in that machine instead of a man, it would be guarded and protected around the clock and would still be there. These corporations should be reminded that they will pay a premium for endangering our citizens.
Early and thorough trial preparation, working the personal injury, wrongful death and accident case up for trial and evaluating the case from the very beginning as if it is going to trial (as well as getting the right expert even if a lawsuit is never filed) puts the personal injury, wrongful death and accident lawyer and law firm in the best position to prove that full compensation in the case serves to make the community safer. Early preparation paves the road to sending a message that people and businesses that violate rules and expose the public to unnecessary danger will be required to pay in full measure.
You see, thorough preparation accomplishes several things:
It highlights the strengths and weaknesses of your case;
It helps with planning;
It helps you understand what the defenses might be and to refute or work around them;
It reduces stress and uncertainty, so you can concentrate on your life again;
It helps you know how and when to assemble a group of experts to support your claim. In large and complex cases, many experts may need to weigh in on the accident scene; the nature and extent of your injuries; your potential economic damage; and more.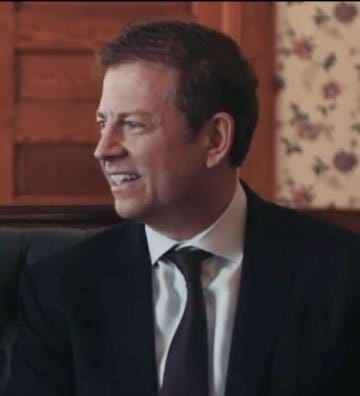 Aaron Gartlan is a graduate of Troy University and the Thomas Goode Jones School of Law who focuses his practice exclusively on representing those injured by the wrongdoing of others. He is member of the National Trial Lawyers Association's Top 100 Trial Lawyers, Million Dollar Advocates Forum and Multi-Million Dollar Advocates Forum. In addition to his legal practice, Aaron teaches Business Law as an adjunct instructor at Troy University's Sorrell College of Business and serves as a field artillery sergeant in the Alabama National Guard.