Doing thorough trial preparation in a personal injury, wrongful death and accident case can also mean finding and exposing hidden potential obstacles and opportunities in your case. Let us take a look at examples in personal injury, wrongful death and accident cases of hidden obstacles and opportunities in:
Hidden Obstacles
Remember the commercial truck wreck case in Section One involving the trucking company that destroyed black box data after a commercial driver was involved in a traffic fatality? Had the law firm failed to really work the case and turn over every stone, perhaps no one would have ever discovered the truth about the black box. Again, these devices can reveal key facts that lead to an automobile collision. Without that evidence, Goliath might have stood a much better chance of winning the automobile wreck case. But thanks to that evidence, David was able to overcome his foe. Further, when David exposes that Goliath has either hidden or destroyed evidence, then the jury under Alabama law in a personal injury, wrongful death or accident case can consider that as evidence of Goliath's guilt. However, without early and thorough trial preparation, Goliath would never get exposed in personal injury, wrongful death or accident cases and justice would be denied.
Hidden Opportunity
Let's consider another example from one of our commercial truck accident cases. In this commercial truck wreck case, a trucker had caused a serious accident. On the surface, the case appeared to be nothing more than a rear-end collision caused by driver error. But we still secured the services of an accident reconstruction expert to examine the automobile wreck scene and the vehicles involved in the car crash and a black box expert to review the data, who in turn found evidence that the trucker had been speeding. Further trial preparation and work through sworn deposition testimony of the commercial truck drive and production of corporate documents revealed that the commercial truck driver had a history of being late for deliveries. His company, like many, valued their product or service and profit over public safety and had told him explicitly to speed things up or risk getting fired. Additionally, the company had their attorneys and experts on the case from the beginning.
With all of this information, we were able to apply more pressure on the commercial trucking company as a liable party and show that the company encouraged the driver to engage in the reckless driving that ultimately caused the accident and injuries.
As you can see, this chain of "cause and effect" was lengthy to assemble and hard to prove. But building and proving that argument turned out to be essential and paid off when the commercial truck wreck case settled before trial at mediation!
In order to get that deep into the history and possible root causes of any accident, personal injury or wrongful death you must prepare. Good preparation gives you deep insights into key questions about the accident, personal injury or wrongful death and like: What went wrong? What processes failed? What alternative explanations could maybe account for the evidence? How could the personal injury, wrongful death or accident be prevented in the future. And so on.
You prepare not only because you want to build your best personal injury, wrongful death or accident case, but also because you want to be able to anticipate Goliath's defenses and thwart them effectively. Goliath will do everything in his power to blame you, because Alabama has assumption of the risk, contributory negligence and the last clear chance doctrine that can bar recovery for you in a personal injury, wrongful death or accident case in a harsh and unfair way. Goliath will seek to deny justice.
Early and thorough trial preparation is the foundation for success in personal injury, wrongful death and accident cases from the very beginning. Goliath is lurking and evidence disappears; people lose things and forget details, so it's important from the very beginning to be prepared.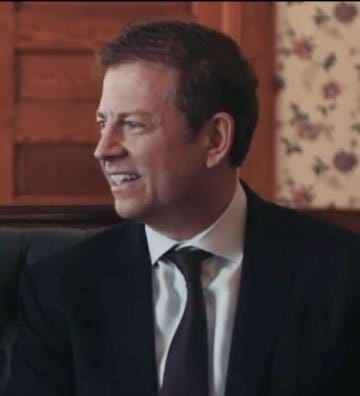 Aaron Gartlan is a graduate of Troy University and the Thomas Goode Jones School of Law who focuses his practice exclusively on representing those injured by the wrongdoing of others. He is member of the National Trial Lawyers Association's Top 100 Trial Lawyers, Million Dollar Advocates Forum and Multi-Million Dollar Advocates Forum. In addition to his legal practice, Aaron teaches Business Law as an adjunct instructor at Troy University's Sorrell College of Business and serves as a field artillery sergeant in the Alabama National Guard.