Question: How much is a personal injury and accident case worth?
Answer: There is no formula for making a calculation in advance, and anyone who promises a calculation like that in the abstract should be suspect.
Personal injury and accident victims and their families often want a simple, clear numerical answer to the question of how much a case is "worth." In reality, there is no general answer to this question that will (or should) satisfy you. There is sometimes the possibility that the personal injury and accident case may be compromised, and you may get very little or nothing at all. On the other hand, you may have a simple, "not that big a deal" case – a minor neck injury, for instance – that ends up becoming a case in which you recover hundreds of thousands of dollars.
Know this: every personal injury and accident case is different! The facts and circumstances and law that applies that impact value should be discussed with your Alabama personal injury lawyer, wrongful death lawyer and accident trial lawyer law firm.
With that said, there are several factors that come into play when considering a personal injury and accident case's worth. Taken together and in context, these factors can help your attorney develop a ballpark estimate. These include:
How easy or difficult it will be to prove damages and injuries – For example, will the initial treating medical providers link the personal injuries to the accident or will be forced to get a second and possible less credible opinion.
Liability for what happened – Who was at fault? If the liability is crystal clear – and you can prove it – your case value should increase. On the other hand, if liability or fault is open to debate, that could decrease the value.
The degree of wantonness or recklessness – If the defendant behaved in a careless and reckless fashion, you may be able to build more value. However, if the defendant was just simply negligent instead, it might not have the same value. (Note: If you caused or contributed to the accident, your case value might be limited. You might even be precluded from getting a recovery.)
How you finance the medical treatment – If you paid your medical bills through insurance – and you have a few outstanding bills left over – your case may have less value than if you have massive medical bills still lingering – such as bills for surgery, long hospital stays, extensive rehab, etc. In some case, this can have an opposite effect. Again, each case is different.
Whether there are gaps in your treatment – For instance, you may fail to follow up with a physician's advice or adhere to the steps of your rehab plan, which can lower a personal injury and accident case's value.
Pre-existing injuries – Let us say you received medical treatment for a spinal problem prior to your car accident and personal injury. Goliath may try to make hay out of that fact and use it to deny that the automobile accident hurt you. Experts may be called to determine whether your pain stems from an old personal injury or whether the car accident created a cascade of new health problems. It can be a complicated business. You need accurate records and good experts, along with your Alabama personal injury lawyer, wrongful death lawyer and accident trial lawyer law firm helping you figure out the appropriate strategies.
The jurisdiction – Where did the injury occur? Where will you be able to file your lawsuit? What judge will hear your personal injury and accident case? What type of jury will potentially hear your case? An experienced Alabama personal injury attorney, wrongful death attorney and accident trial attorney law firm attorney will be able to help you figure out the most favorable venue for your needs. This choice alone can add (or, if you make the wrong choice, subtract) massive value to your case.
The evidence and witness statements that you can produce to support your claim – or that can be produced to refute your claim. Say you are claiming a car accident seriously injured you. Turns out, your car was barely damaged in the crash. If Goliath can produce evidence of your hardly-scratched car, you could have a hard time. On the other hand, if you can produce photos of how mangled the car got during the crash – that it was basically a miracle that you survived – that will work favorably in helping you build value.
There are many, many other factors that could be relevant. Goliath can elude liability in even the most bulletproof-seeming cases. On the other hand, seemingly mundane cases can actually hold great value. The key is not to try to work out the calculations alone. A reputable your Alabama personal injury lawyer, wrongful death lawyer and accident trial lawyer law firm personal injury lawyer will be able to help you make logical, informed decisions.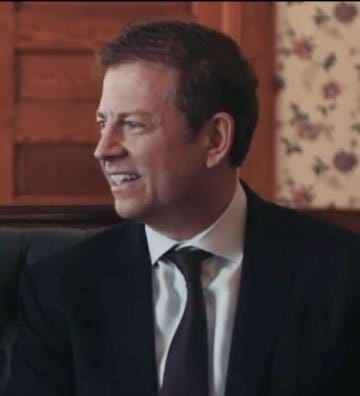 Aaron Gartlan is a graduate of Troy University and the Thomas Goode Jones School of Law who focuses his practice exclusively on representing those injured by the wrongdoing of others. He is member of the National Trial Lawyers Association's Top 100 Trial Lawyers, Million Dollar Advocates Forum and Multi-Million Dollar Advocates Forum. In addition to his legal practice, Aaron teaches Business Law as an adjunct instructor at Troy University's Sorrell College of Business and serves as a field artillery sergeant in the Alabama National Guard.