Question: Will I have to file a lawsuit for my personal injury, wrongful death or accident case?
Answer: The majority of personal injury and accident cases are resolved with the filing of a lawsuit. However, in personal injury and accident cases there are serious injuries that require multiple surgeries, a prolonged time out of work and an abundance of lost income and wages, there is potentially a large sum of money at stake. In some cases – specifically in commercial truck wreck cases, industrial or workplace accidents, product liability and wrongful death cases – it is usually going to be necessary to file a lawsuit.
Often, a lawsuit is filed in the more serious personal injury, wrongful death and accident cases immediately to invoke the discovery and subpoena power of the court and to get the expert witnesses in place in order to conduct a thorough investigation, as well as to preserve and document evidence and witness testimony. The reason this is important is because in the serious cases where there is a lot of money at stake, the insurance company or the corporation is just not going to write a check out of the goodness of their heart. The liability, injuries and damages have to be demonstrated and proven and any potential defenses have to be cut off in an effort to add value to your case and to maximize recovery, address unsafe conditions and facilitate healing and recovery.
However, in the vast majority of personal injury, wrongful death and accident cases, like the average car wreck case, it is not going to be necessary to file a lawsuit, especially when the liability is clear and there is not as much money and injuries or damages involved in the case. This should be addressed in the very first meeting with the right Alabama personal injury lawyer, wrongful death lawyer and accident trial lawyer law firm, because in many cases you are going to have a good idea as to what the potential defenses are, where liability stands, and the injuries and damages. Each case is different, but in most situations it is something that is going to need to be addressed in a meeting with your law firm.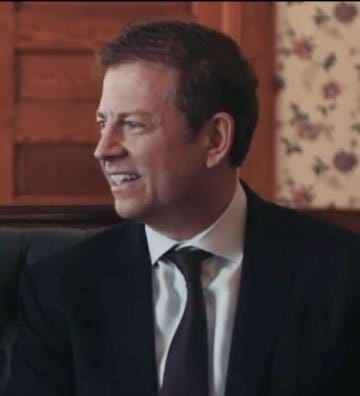 Aaron Gartlan is a graduate of Troy University and the Thomas Goode Jones School of Law who focuses his practice exclusively on representing those injured by the wrongdoing of others. He is member of the National Trial Lawyers Association's Top 100 Trial Lawyers, Million Dollar Advocates Forum and Multi-Million Dollar Advocates Forum. In addition to his legal practice, Aaron teaches Business Law as an adjunct instructor at Troy University's Sorrell College of Business and serves as a field artillery sergeant in the Alabama National Guard.