Question: Is hiring any lawyer better than hiring no lawyer?
Answer: Not necessarily. The quality of your representation and the type of lawyer you need obviously plays an enormous role.
Not all lawyers do the same types of work. Some attorneys handle divorces. Others handle criminal matters, wills, bankruptcy issues or real estate matters. As you probably know some lawyers represent plaintiffs or personal injury victims in personal injury, wrongful death and accident cases. In a lot of ways, attorneys are like doctors. Not every doctor performs surgeries, and much less surgeries on any part of the body. Certain doctors specialize in focused areas. The same is true with lawyers, so find the right personal injury lawyer, wrongful death lawyer and accident trial lawyer law firm for your case.
Not every attorney is equipped to handle your personal injury, wrongful death and accident case. You should find an attorney that focuses his or her time, energy and talents specifically on representing injured victims.
Consider the following points:
A seasoned personal injury lawyer, wrongful death lawyer and accident trial lawyer law firm who has handled your type of case before can evaluate any settlement offer or other compromise to determine whether and make sure you will get a fair deal.
Insurance companies know which personal injury lawyers, wrongful death lawyers and accident trial lawyers mean business and which lawyers will settle quickly. Unfortunately, there are law firms out there that are the equivalent of sausage factories. They make their money by taking on a huge volume of cases and then settling those cases quickly. This strategy may work out nicely for the law firm – provided that the firm attracts enough business. It also works out nicely for Goliath and his pals. But it can majorly shortchange the injured victim.
Can all attorneys fund a case against Goliath? Taking the right fight to Goliath can be expensive. You should make sure your lawyer has the resources to fund a war and the support to staff the battle.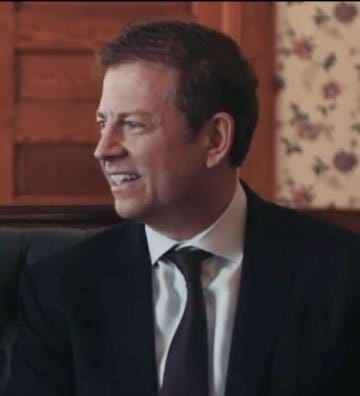 Aaron Gartlan is a graduate of Troy University and the Thomas Goode Jones School of Law who focuses his practice exclusively on representing those injured by the wrongdoing of others. He is member of the National Trial Lawyers Association's Top 100 Trial Lawyers, Million Dollar Advocates Forum and Multi-Million Dollar Advocates Forum. In addition to his legal practice, Aaron teaches Business Law as an adjunct instructor at Troy University's Sorrell College of Business and serves as a field artillery sergeant in the Alabama National Guard.