Question: How can I avoid making a mistake regarding my legal representation for my personal injury, wrongful death and accident case?
A: Because we are personal injury lawyers, wrongful death lawyers and accident trial lawyers ourselves, you might think we are trying to lead you to a self- serving conclusion. However, while we are very proud of our abilities, services and experience in personal injury wrongful death and accident cases, we are not the right lawyers for everyone. Our mission here is to educate you so that you feel empowered, not to slyly sell ourselves.
Here are some factors to consider while you research personal injury, wrongful death and accident trial lawyer law firms:
Bigger is not necessarily better. Some big law firms out there – with impressive facades and credentials make money by working quickly. A big firm might look impressive, but don't just go by size and scope.
The cheaper law firms might not be the best. Think about it. As we have discussed at length, filing a personal injury, wrongful death and accident lawsuit – or even preparing for legal action – can be incredibly expensive, time consuming, and complicated if you overturn every rock, dot every "i" and cross every "t." The cheapest law firms can provide discounts because they simply might not go the extra mile to hire top experts and dig deep to root out potential "black swan" and "white swan" events – stuff that can make or break a case.
Here is another way to think about it: would you ever choose your dentist or doctor based on price alone? Would you want to go to the cheapest dentist in your city? How about the cheapest cardiologist? There could be so much at stake for you – even if your case seems minor right now. Remember, your case may hold significant subtleties. Goliath will be sure to find them.
Please feel free to contact the personal injury, wrongful death and accident trial lawyers at the Gartlan Injury Law if you have questions regarding your personal injury, wrongful death or accident case.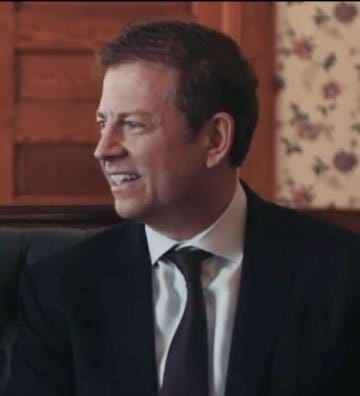 Aaron Gartlan is a graduate of Troy University and the Thomas Goode Jones School of Law who focuses his practice exclusively on representing those injured by the wrongdoing of others. He is member of the National Trial Lawyers Association's Top 100 Trial Lawyers, Million Dollar Advocates Forum and Multi-Million Dollar Advocates Forum. In addition to his legal practice, Aaron teaches Business Law as an adjunct instructor at Troy University's Sorrell College of Business and serves as a field artillery sergeant in the Alabama National Guard.