Question: Do I have a clear, "open and shut" personal injury, wrongful death or accident case? Looking at the facts from my perspective, I just can not see how Goliath will be able to fight back against me.
Answer: There is no such thing as an "open and shut" personal injury, wrongful death or accident case. Repeat: there is no such thing as an open and shut case.
Sure, the evidence may seem to support your claim for personal injury, bodily injury, lost wages, medical treatment and bills, pain, suffering and mental anguish. But even simple personal injury, wrongful death and accident cases – the most "obvious wins" – can harbor vast and surprising complexity. Alabama personal injury law, wrongful death law and accident law is not at all intuitive. Small mistakes that you make or nuances in the case can give even the most seemingly "guilty" party tools to fight back against your claim or deny or delay compensation to you.
Here is a major truism about being a personal injury, wrongful death and accident client: your perspective on your case has been warped by your emotional experience, your physical experience, your memory of events, and other limits. To paraphrase former Secretary of Defense Donald Rumsfeld, in personal injury, wrongful death and accident cases:
There are "known knowns" – facts about your case that you know are relevant;
There are "known unknowns" – questions you have about your case that you know you need answers to, but that you have not gotten; and
There are the insidious "unknown unknowns" – factors about your case that could be important, but you Do not know what they even are or could be.
It is this third category – the unknown unknowns – that often creates chaos for people.
For instance, say your teenage daughter got hurt in a commercial truck wreck collision. You want to build a case against the commercial truck driver who ran a red light and crashed into her at an intersection. An example of an "unknown unknown" might be a revelation deep into trial preparation that your daughter had gone out drinking that night with her friends. If the defendant finds out and uses this information, he could torpedo your entire plan. This is true even if your daughter did nothing to cause or contribute to the collision. These surprising pieces of bad news – what author Nassim Taleb calls "Black Swan" events – can create havoc and turn a "simple case" into pure chaos.
At the same time, your case may also hold hidden opportunities or "White Swan" events. For instance, consider our above example. If your attorneys work up the case correctly, you might discover hidden "unknown unknown" opportunities that can help you find a way to add value to the case. Perhaps the company that hired the truck driver failed to train the driver appropriately. Or perhaps the company incentivized him to drive more hours than he legally could and thus contributed to his fatigue on the night of the accident and commercial truck wreck. When details like this emerge, it puts heat and pressure on the commercial trucking company where there was not any before. This can add value to what might have looked like a routine automobile wreck case in the beginning.
In summary, avoid using terms like "open and shut" to describe your case: they undersell how complex these events can be.
To take advantage of the positive serendipities ("white swans") and protect yourself from the negative out of the blue events ("black swans"), you need to thoroughly and aggressively prepare the case. This is true whether or not you go to trial. The more rigorous your trial preparation, the better.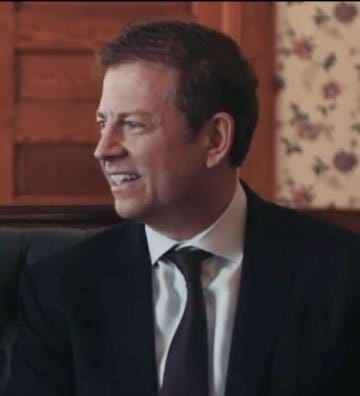 Aaron Gartlan is a graduate of Troy University and the Thomas Goode Jones School of Law who focuses his practice exclusively on representing those injured by the wrongdoing of others. He is member of the National Trial Lawyers Association's Top 100 Trial Lawyers, Million Dollar Advocates Forum and Multi-Million Dollar Advocates Forum. In addition to his legal practice, Aaron teaches Business Law as an adjunct instructor at Troy University's Sorrell College of Business and serves as a field artillery sergeant in the Alabama National Guard.