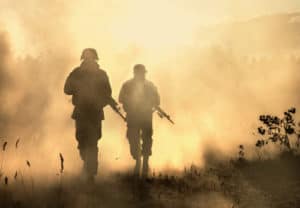 DOTHAN, AL – Gartlan Injury Law announced today that the personal injury law firm is now reviewing the cases of veterans and current U.S. military service members in Alabama who may have suffered hearing loss and related injuries due to their use of 3M Combat Arms Earplugs.
"We are committed to helping those who have served to protect our country and now find themselves dealing with unexpected medical costs, the inability to work and loss of enjoyment of their lives – all because they used standard-issue earplugs that may have failed to work properly," said the law firm's founding attorney, Aaron Gartlan. "Our goal is to seek the justice and compensation they deserve."
Minnesota-based 3M Company manufactured the dual-ended Combat Arms Earplugs and sold them to the U.S. military for several years. The devices were touted for their ability to block out harmful noises such as gunfire and explosions while, at the same time, allowing users to hear low-level noises such as talking. They were used by members of all branches of the U.S. military (as well as the Reserves and National Guard) between 2003 and 2015, when the company finally ceased production of the hearing protection devices.
In July 2018, the U.S. Department of Justice (DOJ) announced it had reached a $9.1 million False Claims Act settlement with 3M to resolve allegations that it had knowingly sold the dual-ended Combat Arms Earplugs to the U.S. military without disclosing the device's defects. Specifically, the federal government alleged that 3M and its predecessor, Aearo Technologies, Inc., knew that the earplugs were too short for proper insertion into users' ears. As a result, the earplugs could slip out without users realizing it and expose them dangerous noise levels, the government alleged.
Many veterans and military service members have complained of hearing loss, tinnitus, loss of balance and other problems after using the earplugs, according to Gartlan. Those who have suffered harm after using the earplugs while in the military may be eligible to recover compensation for medical expenses, lost income, pain and suffering, emotional distress and more, the attorney said.
Gartlan noted that thousands of veterans and current members of the U.S. military may have used 3M Combat Arms Earplugs. As The Military Times reports, 3M entered into a contract with the federal government in 2006 and supplied the military annually with 15,000 earplug packages, with 50 pairs of earplugs per package, through 2015. Even though the company stopped making the earplugs, the devices were never recalled.
Gartlan Injury Law is now offering free case reviews to those who used 3M Combat Arms Earplugs while serving in Iraq and Afghanistan, at Fort Rucker and other military bases in Alabama and as members of the Reserves and National Guard, the attorney said.
About Gartlan Injury Law
Gartlan Injury Law is a leading Dothan, Alabama personal injury law firm. The law firm represents clients throughout the state in a broad range of personal injury and wrongful death cases, including those which involve defective products as well as car accidents, truck accidents, motorcycle accidents, workplace injuries, and nursing home abuse. The firm's initial consultations are always free. To learn more, call (334) 699-4625 or contact Gartlan Injury Law through its online contact form.
Gartlan Injury Law
408 S Foster St
Dothan, AL 36301
Phone: (334) 699-4625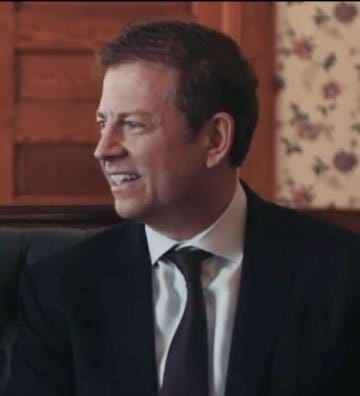 Aaron Gartlan is a graduate of Troy University and the Thomas Goode Jones School of Law who focuses his practice exclusively on representing those injured by the wrongdoing of others. He is member of the National Trial Lawyers Association's Top 100 Trial Lawyers, Million Dollar Advocates Forum and Multi-Million Dollar Advocates Forum. In addition to his legal practice, Aaron teaches Business Law as an adjunct instructor at Troy University's Sorrell College of Business and serves as a field artillery sergeant in the Alabama National Guard.