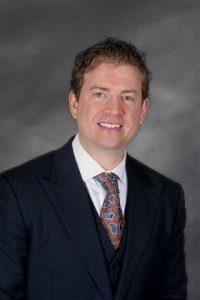 As a young boy raised in Dothan, Aaron was inspired by the Biblical hero David. Aaron became committed to helping people, so he decided to become a lawyer. He has been an attorney in Alabama for more than 14 years. While attending law school, he worked as a law clerk and legal intern. Aaron picked personal injury as a practice area, because it has enabled him to assist the injured recover millions against big, powerful corporations, like insurance companies while making our community safer for everyone.
Aaron's favorite lesson from the Bible remains David and Goliath. The way David unexpectedly and unconventionally rose up and protected his community from danger continues to inspire Aaron to want to do the same. He knows from vast experience that companies do not just write checks to pay injured people out of the goodness of their heart. In fact, Aaron understands the great lengths that businesses will go to in order to protect their bottom line, including lying and cover-ups. Liability, injuries and damages must be demonstrated and then proven. The legal defenses of these companies must be overcome, in an effort to add value to the case, maximize recovery, help the injured person heal and protect the community from unnecessary danger. Aaron realizes that this is accomplished through early and thorough trial preparation utilizing a team of experts.
To help inform the community and those who care about the injured, Aaron has created a website at www.DothanAlabamaLawyer.com where he writes on personal injury issues. His book David vs. Goliath: Defeat the Giant Insurance Company is available on the website or in print. Aaron speaks publically on personal injury issues with topics like "Closely Guarded Secrets of Insurance Companies Revealed that Work Against You". He has been featured in the Dothan Eagle, on WDFX, WDHN, WTVY, Ricky Stokes News and other media outlets. Aaron believes an informed citizenry is one of the essential pillars of our democracy.
Aaron attended Grandview Elementary School, Beverlye Middle School and graduated from Dothan High School. He went to Wallace Community College and then finished his bachelor's degree with honors at Troy University. Aaron graduated with honors from Thomas Goode Jones School of Law, where he was a member of the law review and received eleven academic awards. Aaron served his community while in college and law school, as a field artillery sergeant in the Alabama National Guard.
Aaron's affiliations include the National Trial Lawyers Top 100 Trial Lawyers; the American and Alabama Association for Justice, the Houston County and Alabama Bar Association.
Aaron's greatest accomplishment is marrying his soul mate, Suzanne. This has given him the opportunity to be a part of the lives of her three wonderful children; Carlton, Ashton, and Alexa Grace. In addition to the time committed to his family, Aaron enjoys weight training, Pilates and walking. Studying the Bible, and attending church services, enhances Aaron's relationship with and deep faith in God. He supports Champion of Hope, World Vision, Hits for Heroes, Tied to Dothan and other charitable causes. He has been highly involved in the education of the next generation at his alma maters by serving as an adjunct instructor for Business Law at the Troy University Sorrell College of Business, a presenter at continuing legal education seminars at Troy University, a Jones School of Law Mentor and Moot Court Competition Judge and as a guest speaker at the Houston County Bar Association, Kelley Springs Elementary School, Dothan High School and the Kiwanis Club of Dothan.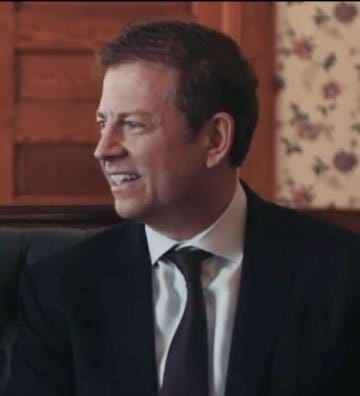 Aaron Gartlan is a graduate of Troy University and the Thomas Goode Jones School of Law who focuses his practice exclusively on representing those injured by the wrongdoing of others. He is member of the National Trial Lawyers Association's Top 100 Trial Lawyers, Million Dollar Advocates Forum and Multi-Million Dollar Advocates Forum. In addition to his legal practice, Aaron teaches Business Law as an adjunct instructor at Troy University's Sorrell College of Business and serves as a field artillery sergeant in the Alabama National Guard.