On February 13, 2014, General Motors recalled about 780,000 2005, 2006 and 2007 Chevrolet Cobalt and Pontiac G5 vehicles. Twelve days later, it expanded the recall to include an additional 590,000 2003 through 2007 Saturn Ion, Chevy HHR, Pontiac Solstice, and Saturn Sky vehicles. The recall was later expanded again to 2006 to 2011 Chevy HHRs. The recall now encompasses 2.6 million GM vehicles. Court documents and other evidence reveal that GM knew about the ignition switch problem as early as 2001. The company says it has linked 31 crashes and 13 deaths to the faulty ignition switch, but an independent study commissioned by the Center for Auto Safety indicates the death toll exceeds 300. There have been more than eighty ignition-switch related civil lawsuits filed against GM. The company is facing a handful of civil lawsuits alleging that a defective ignition switch caused serious personal injury and death. There will certainly be more around the corner.
In Alabama, Product Liability and Defective Product cases are governed by the Alabama Extended Manufacturers' Liability Doctrine ("AEMLD"). The AEMLD is predicated on the strict liability. The Alabama Supreme Court has held that the manufacturer, supplier and seller shall be subject to liability when it markets a product which is not reasonably safe when applied to its intended use in the usual and customary manner. A plaintiff must prove personal injury or property damage as a result of a defendant who sold a product in a defective condition unreasonably dangerous to the plaintiff as the ultimate user or consumer, if the seller was engaged in the business of selling such a product, and it was expected to, and did, reach the user or consumer without substantial change in the condition in which it was sold. The gravamen of the Product Liability or Defective Product action is not that the defendant failed to exercise due care in the manufacture, design, sale or placing in the commercial stream a defective product; rather, the gravamen of the action is that the defendant manufactured or designed or sold a defective product which, because of its unreasonably unsafe condition, injured the plaintiff or damaged his property when such product, substantially unaltered, was put to its intended use.
Dothan Alabama Civil Plaintiff Attorney Aaron Gartlan of the Gartlan Injury Law would be honored to talk with you about a Product Liability or Defective product case.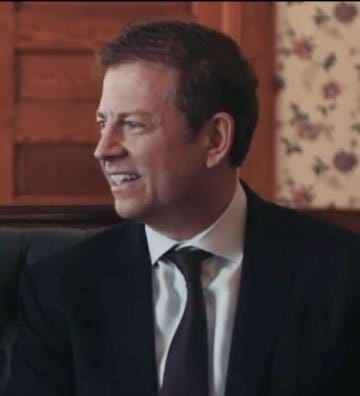 Aaron Gartlan is a graduate of Troy University and the Thomas Goode Jones School of Law who focuses his practice exclusively on representing those injured by the wrongdoing of others. He is member of the National Trial Lawyers Association's Top 100 Trial Lawyers, Million Dollar Advocates Forum and Multi-Million Dollar Advocates Forum. In addition to his legal practice, Aaron teaches Business Law as an adjunct instructor at Troy University's Sorrell College of Business and serves as a field artillery sergeant in the Alabama National Guard.