Dothan Lawyer Aaron Gartlan of the Gartlan Injury Law has entered an appearance in a law suit with a jury demand against Citimortgage in the Dale County Circuit Court on behalf of a husband and wife from Ozark Alabama.
The law suit alleges negligence, wantonness, willfulness, wrongful foreclosure, slander of title, trespass, misrepresentation, fraud, outrageous misconduct, violations of deceptive trade practices and other federal laws, breach of contract related to a Home Modification Loan with Citimortgage in an effort to make sure the husband and wife are fairly and fully compensated for their injuries and seeks compensatory and punitive damages as well as injunctive relief and a rescission of the foreclosure.
The basic factual contentions of the law suit are that the husband lost his job and contacted Citimortgage to notify them in an effort to make arrangements regarding the mortgage before it was in arrears. He was told by Citimortgage that a Home Modification Loan would be a way help ease some of the financial burden once he was three months behind on the mortgage.
Therefore, the husband decided to apply for a Home Modification Loan and did not make his mortgage payment for three months. During this time, he was assured by Citimortgage that everything was fine with his application and that the Home Modification Loan will lower the mortgage payment.
However, Citimortgage foreclosed on their home after the husband did not make the mortgage payments, as he was encouraged to do by Citimortgage and even though he applied and had been approved for and had been making payments pursuant to the Home Modification Loan as suggested by Citimortgage and told that everything was fine by Citimortgage.
Dothan Lawyer Aaron Gartlan of the Gartlan Injury Law take pride in helping families stand up to big corporations like banks and insurance companies and welcome calls and visits from people that feel they have been taken advantage of by them.
When you feel taken advantage of, especially by a big corporation, naturally it can seem overwhelming and like you do not have a chance to be treated fairly. It is important to seek legal advice immediately in this situation from an experienced Dothan lawyer.
Our courts in America were created by the people for the people and were designed to give people a level playing field against powerful companies.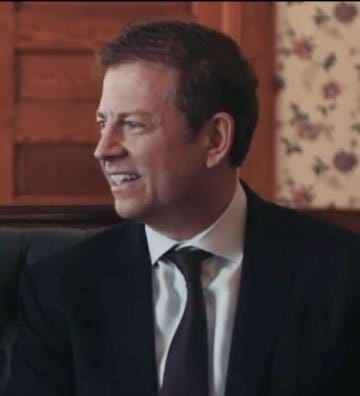 Aaron Gartlan is a graduate of Troy University and the Thomas Goode Jones School of Law who focuses his practice exclusively on representing those injured by the wrongdoing of others. He is member of the National Trial Lawyers Association's Top 100 Trial Lawyers, Million Dollar Advocates Forum and Multi-Million Dollar Advocates Forum. In addition to his legal practice, Aaron teaches Business Law as an adjunct instructor at Troy University's Sorrell College of Business and serves as a field artillery sergeant in the Alabama National Guard.