An expert is someone that we bring into a case for a specific purpose. Although experts cost money, everything that we do in a personal injury and accident case is driven toward adding value to the case and maximizing recovery. In serious commercial truck, automobile, and motorcycle wrecks; workplace and industrial injuries; accidents and deaths; and product liability cases, it is routine practice to retain the services of a professional in the medical, psychological, legal, financial, engineering, accident reconstruction, investigative, and other fields.
In industrial and workplace accidents, engineers may be brought in to assist us. In these cases, we are dealing with OSHA reports, equipment, as well as safety policies and procedures, which is why experts are used. They are equipped to evaluate the policies and procedures and whether or not they were implemented and followed with proper training and supervision. They can also potentially examine a piece of equipment for product defects, in a potential product liability case.
Accident reconstruction experts and investigators help locate witnesses and determine exactly how a wreck or an accident occurred. For example, 18-wheelers now have black box devices in them. Therefore, we utilize experts to help read the data, in order to understand what happened. In a particular case, we used this type of expert service and were able to determine that the truck driver defendant, who drives for a national corporation, was actually speeding. Then, through deposition and discovery, we determined that the trucker had some health problems and was actually told by his employer that if he was late on a delivery, then he would be fired. This particular case initially just looked like a routine rear-end collision. However, with the use of experts, we were able to prove and demonstrate liability and establish a corporate mandate to speed, in order to reduce the needless endangerment to the public.
Unfortunately, big powerful corporations sometimes place more value on money than community safety. Our client in this case was shepherded to one of the most renowned neurosurgeons in the state, who is always willing to get involved, even in litigation, which helped medically and legally. His expertise helped further prove and demonstrate the injuries and damages in this particular case. The case resolved in a successful mediation.
In a serious motorcycle wreck that we were able to settle at mediation, we used an accident investigator and reconstruction expert to investigate the scene, locate the witnesses, and to help make sure we tied up and dealt with any potential defenses in order to effectively prove and demonstrate liability. We also used a life care planner to give a report, and this planner was available to testify with regard to the future medical needs of our client. Additionally, we used an economist to report and prepare to give a testimony regarding the economic impact.
Again, the experts are retained and utilized in an effort to prove and demonstrate liability; injuries and damages; and overcome defenses, in order to add value to the case and maximize recovery. This puts the personal injury and accident law firm in the best position to prove and demonstrate that full compensation, in the case, serves to protect the public by sending a message that people and businesses that violate rules and expose the public to unnecessary danger will be required to pay in full measure.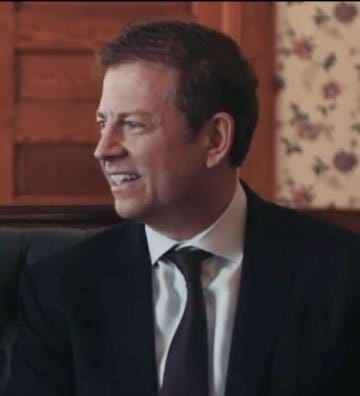 Aaron Gartlan is a graduate of Troy University and the Thomas Goode Jones School of Law who focuses his practice exclusively on representing those injured by the wrongdoing of others. He is member of the National Trial Lawyers Association's Top 100 Trial Lawyers, Million Dollar Advocates Forum and Multi-Million Dollar Advocates Forum. In addition to his legal practice, Aaron teaches Business Law as an adjunct instructor at Troy University's Sorrell College of Business and serves as a field artillery sergeant in the Alabama National Guard.