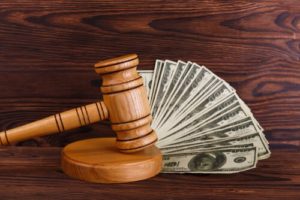 As personal injury and accident trial lawyers, we are often asked: "How much will it cost me to hire you, or how do you get paid." In this edition of the Gartlan Injury Law Personal Injury and Accident Blog, we explain contingency fee agreement and how personal injury lawyers are compensated in cases. If you have questions about your case, we are happy to answer them, so feel free to contact us.
How Much Will It Cost You?
In Alabama, personal injury attorneys accept cases on what is commonly referred to as accepting a case on a "contingency-fee basis." This means that an attorney's payment is contingent upon you getting a recovery. The contingency fee is based upon a percentage of the recovery. The percent is different based upon the nature, complexity and riskiness of the case. The percent is agreed to by the attorney and client at the outset of the litigation. The attorney almost always fronts the entire costs of the case. Cases can be very expensive and attorneys that properly work up a case can spend in excess of $25,000 on a case. Some cases even exceed $100,000. If a case is lost, the attorney does not seek reimbursement from the client. In essence, an attorney that loses a case must absorb the cost. If the client gets a recovery, the attorney is reimbursed the expenses and obtains compensation based upon the contingency fee arrangement.
Again, we provide this writing in an effort to better explain and to hopefully help you understand how we get paid in your personal injury and accident case for our services and the work we do on your behalf. In these cases, we work for you on a contingency fee basis, which means that we are compensated based on a fixed percentage of the recovery in your case. Therefore, the better we do for you, the better we do for our firm. This can be a win-win situation. However, if we do not recover on your behalf, we do not get paid for our services and the work we do for you. Contingency fees can vary depending on the case.
Understandably, less complex cases have a lower percentage fee while more complex cases have a higher percentage fee. We are happy to talk with you when you are ready in a free consultation about your case to explain the exact percentage associated with your type of case and to answer any questions you might have.
Contingency Fees Defined
The American Bar Association explains contingency fees as follows:
In a contingent fee arrangement, the lawyer agrees to accept a fixed percentage of the recovery, which is the amount finally paid to the client. If you win the case, the lawyer's fee comes out of the money awarded to you. If you lose, neither you nor the lawyer will get any money, but you will not be required to pay your attorney for the work done on the case.
There Are No Up-Front Fees
We handle personal injury cases on a contingency fee bases, which means if there is no attorney fee unless we win your case. If there is no recovery, you owe us nothing.
Contingent Fees are based upon a percentage of the amount recovered in your case. This means that you only have to pay a percentage if we win. This will be clearly explained to you, and you will be given a copy of the contingency fee agreement.
We advance case related expenses like court filing fees, subpoena service fees, expert witness, court reporter fees and other fees related to our best efforts dedicated to achieving victory in your case. If that happens, then those expenses are reimbursed out of the recovery. If we do not recover on your behalf, we take the loss. The pressure and stress can mount after an injury or accident. We understand this and realize the financial strain and burden involved. We want to help you relieve some of the pressure, stress, strain and burden, so costs nothing up front to retain us as your lawyer. Further, we offer a free consultation, no up-front costs and a 30 Day Client Satisfaction Guarantee.
At the time of recovery, you will be provided a check for your portion of the proceeds, a disbursement statement that itemizes all payments such as any medical bills, case related expenses, the attorney fee and the net amount to you, along with a copy of the settlement check to give you a full accounting.
Feel Free To Contact Us With Your Questions
We certainly hopes this clarifies contingency fee agreements. However, we are always available to answer your questions, so feel free to contact us.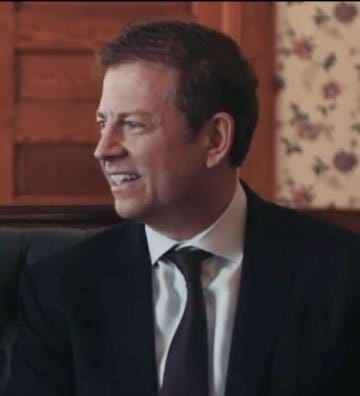 Aaron Gartlan is a graduate of Troy University and the Thomas Goode Jones School of Law who focuses his practice exclusively on representing those injured by the wrongdoing of others. He is member of the National Trial Lawyers Association's Top 100 Trial Lawyers, Million Dollar Advocates Forum and Multi-Million Dollar Advocates Forum. In addition to his legal practice, Aaron teaches Business Law as an adjunct instructor at Troy University's Sorrell College of Business and serves as a field artillery sergeant in the Alabama National Guard.