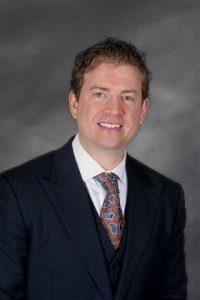 As a young boy, Aaron Gartlan dreamed of becoming a lawyer. However, as an undergraduate student at Troy University's Dothan Campus in the mid-1990s, he wasn't sure how he could turn that dream into a reality. A talk with one of his professors helped him to find the right direction.
At the time, Gartlan was juggling multiple responsibilities. In addition to going to school, he was also working several part-time jobs and serving as a field artillery sergeant with the Alabama National Guard.
"He asked me some really tough questions about what I was doing at the university, and I told him that, since middle school, I had wanted to go to law school and then come back and work in the community," Gartlan recalls. "He kind of laid out the requirements and helped me to understand what I needed to do if that was my goal, and he challenged me not to come back to class until I had a plan."
"I left the room and immediately started doing research. And when I came back to class, I had those answers. I had that plan," he says. "He recognized those qualities in me, but he also gave me good, practical advice. It really put me on a set path."
Gartlan, who went on to establish a highly successful personal injury law firm in Dothan, today finds himself in a unique position that allows him to help other Troy students to find their own direction. Since 2006, he has served as an adjunct instructor in the Sorrell College of Business on Troy University's Dothan Campus.
"My experience at Troy really had a positive, life-changing impact on me," Gartlan says. "So, it's important to me to give back in some way, and I'm very grateful and thankful to have this opportunity. … I want my students to walk out of the classroom with the tools and information they can use to further their dreams and goals."
Immersion and Application
One piece of advice that the professor gave to Gartlan was to immerse himself in the study of law. Gartlan followed it. He took – and exceled at – as many law-related classes as he could find while still a student at Troy. He then went on to enroll at the Thomas Goode Jones School of Law, where he earned 11 academic awards and was a member of the law review.
He also followed another piece of advice from his former Troy professor and looked for ways to apply what he learned in the classroom. As a law student, he went to work for a law firm as soon as he could. He quickly developed a passion for plaintiff's personal injury law which continues to this day.
"When I look back on it, he really provided that spark in me," Gartlan says.
Now that he finds himself in an instructor's role at Troy University, Gartlan says that he encourages students to take a similar approach as they embark on their own professional journey. Gaining real-world experience is an integral part of the school's overall philosophy, he says.
"Troy emphasizes going into the classroom and immersing yourself in a subject and mastering it," he said. "At the same time, where I think Troy distinguishes itself from other universities, is that it teaches you about how to apply those principles when you go out into your community."
Teaching Law, Learning Business
As an adjunct instructor, Gartlan helps his students in the Sorrell College of Business to understand the foundations of our legal system as well as basic legal principles which they can apply to a wide range of business situations. Whether they are planning to one day run a small business in the local community or to work for an international corporation, he wants his students to have a solid grasp of the role that the law plays in business.
Since he began teaching classes at the school, he has discovered that his students are not the only ones who are learning something new.
"When I started teaching in 2006, I knew that I would have the opportunity to have a positive impact on students, and I knew they would have a positive impact on me, but I never imagined how much I would learn about building our law firm as a business," he says.
"I've learned how important it is to build our firm around our clients and what they need. The goal and mission of our law firm is to provide our clients with the best experience and to continue to improve on that and look at it from their point of view. From that perspective, it's been a win-win."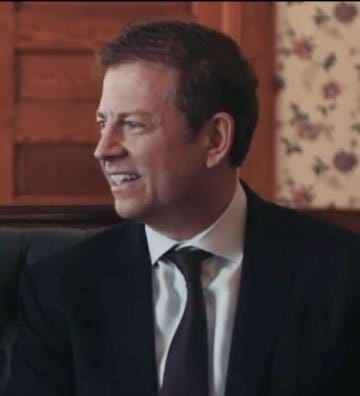 Aaron Gartlan is a graduate of Troy University and the Thomas Goode Jones School of Law who focuses his practice exclusively on representing those injured by the wrongdoing of others. He is member of the National Trial Lawyers Association's Top 100 Trial Lawyers, Million Dollar Advocates Forum and Multi-Million Dollar Advocates Forum. In addition to his legal practice, Aaron teaches Business Law as an adjunct instructor at Troy University's Sorrell College of Business and serves as a field artillery sergeant in the Alabama National Guard.