Personal Injury Lawyers in Alabama Answers: "How much is my case worth?"
Part Seven (7)
The Alabama personal injury lawyers of the Gartlan Injury Law in Dothan are glad you have joined this publication regarding important factors that impact the value of a personal injury, wrongful death or accident case. We welcome your questions, comments and concerns.
VII. The parties involved can impact the value of your case or claim. It is imperative to ensure that all of the parties and entities responsible for causing your injuries and damages are pursued for recovery. This will potentially bring more insurance coverage into play to fully compensate you for your injuries and damages. This is crucial in cases involving catastrophic injury and death. In some cases it can be a distraction and complicate the important issues to involve too many parties. This is especially true if their role in responsibility is convoluted, overly complicated or relatively minor and when the injuries and damages are relatively not as extensive. Your attorney must put great consideration into investigating and deciding on the proper parties to pursue for recovery.
Honesty with your attorney can impact the value of your case. One of the most important aspects of your case is your credibility. Your credibility is always an issue. Your lawyer and you must go above and beyond and take the high road throughout the course of the case to protect your credibility and the integrity of your case. Therefore, it is imperative that you are honest and forthright with your lawyer in all communications. This will allow your lawyer to best deal with any issue that impacts the credibility of you as a witness and the integrity of your case. Dishonesty in any aspect of your case and communication with your attorney can greatly diminish the value of your case and you and undermine the creditability of everyone involved in the case.
It is also best for you to follow the advice of your experienced Alabama personal injury attorney. If you fail to follow your attorney's advice, the value of the case is jeopardized and you are likely to create complications, unnecessary issues, delays and drama in your case.
This has been an overview of important factors that can greatly impact the value of your personal injury, wrongful death and accident case and claim. Our experienced and professional Alabama personal injury lawyers at the Gartlan Injury Law take great pride in thoroughly preparing and working up cases for you in an effort to achieve maximize recovery on your behalf. Our Alabama lawyers at the Gartlan Injury Law are available day and night to answer your questions and serve you in your time of need. We hope you will count on us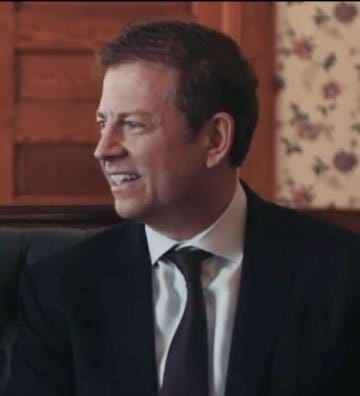 Aaron Gartlan is a graduate of Troy University and the Thomas Goode Jones School of Law who focuses his practice exclusively on representing those injured by the wrongdoing of others. He is member of the National Trial Lawyers Association's Top 100 Trial Lawyers, Million Dollar Advocates Forum and Multi-Million Dollar Advocates Forum. In addition to his legal practice, Aaron teaches Business Law as an adjunct instructor at Troy University's Sorrell College of Business and serves as a field artillery sergeant in the Alabama National Guard.