Personal Injury Lawyers in Alabama Answers: "How much is my case worth?"
Part One (1)
As Alabama personal injury lawyers, clients generally want to know: "How much is my case worth?", or "Is it even worth pursuing." There is no hard and fast rule when it comes to evaluating the value of a case, and each case must rest on and decisions must be made based on the specific facts and circumstances involved. However, there are some general principles that apply, which we will discuss here in an effort to answer this question and teach you these guiding principles we have learned and developed over the years of representing injured people in an effort to maximize their recovery. It must be emphasized from the beginning that one of the most important aspects of evaluating the value of a case is early and thorough trial preparation.
The mention of trial causes most concern. It must be understood that the vast injury claims settle out of court and without filing a lawsuit. However, we want to emphasize that trial preparation is a vital part of the cases that settle out of court as well, so this principle even applies in cases that are settled without filing a lawsuit and cases that do not go to court or into litigation. In order to properly evaluate a case and position it for maximum recovery, trial preparation must be conducted. We are always available to answer your specific questions about your case.
Now that we have laid a foundation, the following is a list of general factors that impact a case or claim value:
Your injuries and damages can impact the value of you claim. If you have serious catastrophic type injuries, then your case is potentially worth more than a case with superficial or minor injuries. In other words, all things being equal, a case involving a traumatic brain injury requiring a life time of treatment and care is generally going to be worth more monetarily than a case with a whip lash injury prompting a few weeks of therapy. Under Alabama law an injured person is entitled to recover the following types of damages depending on the facts and circumstances of the case:

Compensatory damages for economic loss and out of pocket expenses such
as: medical bills and/or future medical bills,
Pain and suffering,
Mental anguish,
Lost wages, including future income,
Punitive damages,
Loss of consortium of a spouse and
Property damage.
Now this might sound very impressive and powerful. However, these injuries and damages must be proven in order to be entitled to recovery and compensation. Further, any defenses to recovery for these damages must be overcome. This means that there is likely a team of insurance professionals and legal experts working for the insurance company after your accident and injury to attempt to pay you as little as possible for your injuries. If possible, they want to deny your claim all together and pay you nothing. For them, it is not personal. It is just business as usual in an effort to protect their bottom line even at your expense. Therefore, it is vital and important to have an experienced Alabama injury attorney to properly prepare your case for trial and evaluate your case. If not, the value of your claim will be greatly compromised.
Please, continue to follow the next installment as the Alabama personal injury attorneys of the Gartlan Injury Law continue to discuss the factors that impact the value of a case or claim. Feel free to contact us directly with specific questions regarding the value of your case.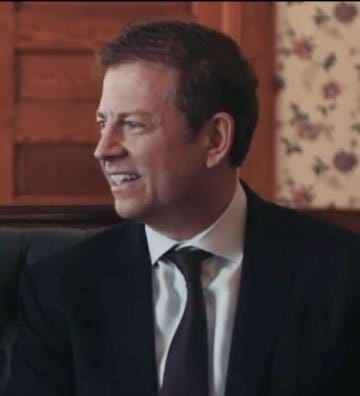 Aaron Gartlan is a graduate of Troy University and the Thomas Goode Jones School of Law who focuses his practice exclusively on representing those injured by the wrongdoing of others. He is member of the National Trial Lawyers Association's Top 100 Trial Lawyers, Million Dollar Advocates Forum and Multi-Million Dollar Advocates Forum. In addition to his legal practice, Aaron teaches Business Law as an adjunct instructor at Troy University's Sorrell College of Business and serves as a field artillery sergeant in the Alabama National Guard.