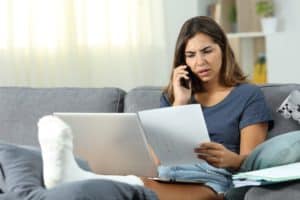 Personal injury victims and their families in Alabama often want a simple, clear answer to the question, "How much is my case worth?" However, there really is no general way to answer that question. Every case is different. The value of your own personal injury claim will depend on many different factors.
Here, we take a closer look at 10 of those factors. If you would like to read more about them, please download our free ebook, David vs. Goliath: The Survival Guide Before, During and After the Trial. You will find that it has a great deal of helpful information.
At Gartlan Injury Law, we believe it is vital to work with an experienced Alabama personal injury lawyer attorney who will focus on the unique harm that you have suffered and pay close attention to your individual needs. The attorney should know how to properly evaluate your case, prepare your claim and pursue the maximum amount of compensation for you.
We are here to learn about the specific facts of your case and to review all of your options. If you would like to discuss how we can assist you, call or reach us online today. We will discuss your case in a free consultation through our Dothan office.
Types of Damages You Can Recover in an Alabama Personal Injury Claim
Before we discuss the factors that can affect the value of a case, let's briefly review the different types of damages which you can pursue in an Alabama personal injury claim. They fall into three general categories:
Economic damages. These are the monetary losses that you suffer due to someone else's negligence. They include past and future medical bills, loss of income, diminishment of future earning capacity and all other related out-of-pocket expenses such as property damage and transportation costs.
Non-economic damages. These damages reflect the intangible harm that you can suffer such as pain and suffering, mental anguish and loss of consortium of a spouse.
Punitive damages. These damages are not meant to compensate you but, instead, to punish and deter the wrongful conduct of the party who harmed you. Alabama law allows for an award of punitive damages in cases which the at-fault party, or defendant, "consciously or deliberately engaged in oppression, fraud, wantonness or malice with regard to the plaintiff."
10 Factors Which Contribute to the Value of a Personal Injury Claim
Now that you know the different types of compensation which you can seek in an Alabama personal injury claim, let's turn to the 10 factors which can potentially affect the claim's value:
Conduct of the parties. If the other party's liability or fault is clear, a case typically will be worth more than it would be if the party's liability or fault is an issue. If the at-fault party's conduct is reckless or wanton, then the case may be worth significantly more. On the other hand, if your own negligence contributed to your injuries, then you could be barred from any recovery.
Medical treatment. If you need extensive medical care, your case typically will have a greater value. For instance, you may need emergency treatment, surgeries, hospitalization, assistive devices, medication and rehabilitation. If you suffer severe injuries, you may also be unable to return to work and earn income for a long period. Your injuries may prevent you from returning to work at all.
Pre-existing injuries or medical treatment. The value of a claim could be diminished if you have pre-existing injuries or require ongoing medical treatment which is unrelated to the injuries caused by someone else. It is important to work with a lawyer who will know how to evaluate your case and determine if a current injury aggravated or worsened a previous injury.
Witnesses and available evidence. If your case goes to trial, your lawyer will need to present witnesses and evidence in order to prove liability, injuries and damages and to overcome any defenses which the other side raises. Investigators and accident reconstruction experts can help your lawyer to locate and evaluate the credibility and importance of evidence and witnesses.
Where the injury occurred, where the lawsuit can be filed and which judge is assigned to the case. In addition to those three factors, the timing of filing a lawsuit can also play a role. In some cases, in order to maximize the recovery for an injury victim, a lawyer may need to immediately file a lawsuit and exercise the court's subpoena and discovery power.
Trial preparation and settlement negotiations. A case should be "worked up" and prepared from the beginning as if it is going to trial. This preparation will give your lawyer leverage in settlement negotiations and have the lawyer ready to present the strongest case possible if your case winds up in litigation and trial.
Available insurance. It is crucial for a lawyer to identify all of the insurance coverage which is available in a personal injury case. For instance, if you are hurt in an auto accident, the available coverage may include the at-fault driver's liability policy as well as your own underinsured motorist (UIM) policy.
The number of parties involved. To maximize the value of a case, your lawyer should also make sure to identify all responsible parties. For example, in a truck accident case, the at-fault truck driver may be liable as well as the owner of the truck and/or trailer, the trucking company, the freight broker and many others.
Honesty with your lawyer. You should always be open and honest with your lawyer. Dishonesty can greatly diminish the value of a case and undermine the credibility of everyone involved in it.
Whether you follow your lawyer's advice. Finally, if you fail to follow your lawyer's advice, you could jeopardize the value of your case. For example, your lawyer may advise you to avoid discussing your case on social media. If you ignore that advice, you could end up posting a message or photo that an insurance company tries to use against you.
Contact a Dothan Personal Injury Lawyer Today to Discuss Your Case
At Gartlan Injury Law, we always focus on the individual. We never take a "one-size-fits-all" approach to personal injury cases. When you work with us on your personal injury claim, we will pay close attention to the unique ways in which you have been affected by another person's negligence. We will also tailor our representation to meet your specific goals. Our goal will be to maximize the amount of your recovery. Contact us today to learn more in a free consultation.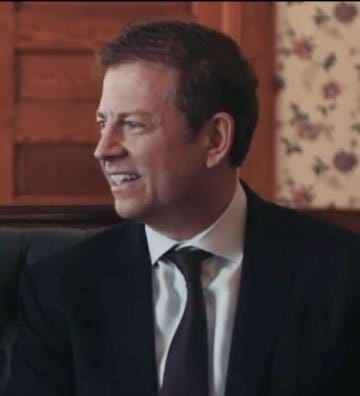 Aaron Gartlan is a graduate of Troy University and the Thomas Goode Jones School of Law who focuses his practice exclusively on representing those injured by the wrongdoing of others. He is member of the National Trial Lawyers Association's Top 100 Trial Lawyers, Million Dollar Advocates Forum and Multi-Million Dollar Advocates Forum. In addition to his legal practice, Aaron teaches Business Law as an adjunct instructor at Troy University's Sorrell College of Business and serves as a field artillery sergeant in the Alabama National Guard.