In this writing our personal injury and accident trial lawyers at the Gartlan Injury Law highlight some tips to maximizing your recovery. When tragic events occur that impact the lives of your loved ones, it is imperative to take the sound advice or your lawyer. In these circumstances, your attorney can steer you to other experts to guide and direct you.
Winning a case or a settlement can be an enormous relief and huge help in a serious time of need. However, if you do not have effective financial plans in place, your victory – and peace of mind – may be short lived. In many personal injury, wrongful death and accident cases, victims receive compensation for compensation for medical bills and future treatment related, as well as lost wages and income. In some tragic situations an injury victim will be rendered unable to work or at least produce at a level enjoyed prior to their accident or injury. In other cases, the funds are there to replace the income of a parent or spouse. There are often immediate financial needs to be addressed immediately, short, medium and long term.
It is generally good idea for your Alabama personal injury and accident trial lawyer to guide the injured to work with certified public accountants (CPAs), tax attorneys and financial professionals to plan for the near and far term. Your financial recovery may need to be used to pay for a long-term rehab, therapy and ongoing medical treatment – as well as to supplement you for lost earnings and income potential. It can get confusing and complicated, tax and budget wise and otherwise. A well connected Alabama personal injury lawyer can help you find reputable people to deal with your award or settlement in an effort to maximize your recovery and protect your finances.
Our personal injury and accident trial lawyers at the Gartlan Injury Law are here to answer your questions, regarding your case, so feel free to contact us day or night.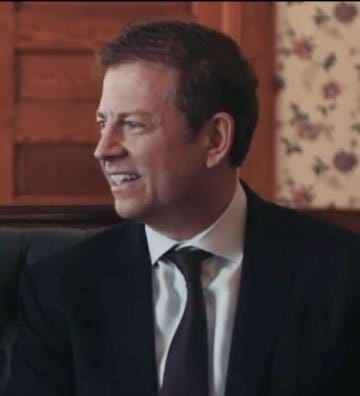 Aaron Gartlan is a graduate of Troy University and the Thomas Goode Jones School of Law who focuses his practice exclusively on representing those injured by the wrongdoing of others. He is member of the National Trial Lawyers Association's Top 100 Trial Lawyers, Million Dollar Advocates Forum and Multi-Million Dollar Advocates Forum. In addition to his legal practice, Aaron teaches Business Law as an adjunct instructor at Troy University's Sorrell College of Business and serves as a field artillery sergeant in the Alabama National Guard.