Aaron Gartlan is Alabama, personal injury lawyers and accident trial lawyers at the Gartlan Injury Law in Dothan. They take pride in offering aggressive legal representation in personal injury and accident cases. The Gartlan Injury Law provides exceptional service with compassion and integrity. The personal injury and accident lawyers at the Gartlan Injury Law realize that victory in commercial personal injury, wrongful death and accident cases is obtained through early and thorough trial preparation in each and every case from the very beginning in an effort to prove and demonstrate liability, injuries, and damages, overcome defenses, and add value to the case to maximize recovery, help the client heal and protect the community. This puts the personal injury lawyer, wrongful death lawyer and accident trial lawyer law firm in the best position to demonstrate that full compensation serves to protect the public by sending a message that people and businesses that violate rules and expose the public to unnecessary danger will be required to pay in full measure. It also serves to protect the public by exacting change and conformity to safety rules and regulations in your community. Trial preparation is about obtaining justice for our community and our clients, even if the case does not go to court. Sometimes retaining the services of the right medical, psychological, legal, financial, engineering, accident reconstruction, investigative, and other experts can help achieve this mission.
AARON GARTLAN is an Alabama personal injury and accident trial lawyer that has been a practicing attorney in Alabama for more than fifteen (15) years. During this time, he has devoted his life's work to helping people that have been injured win against big, powerful corporations like insurance companies. He knows from experience that companies do not just write checks to pay injured people out of the goodness of their heart. Liability, injuries and damages must be demonstrated and proven and defenses must be overcome, in an effort to add value to the case, maximize recovery, help the injured person heal and protect the community from unnecessary danger.
A south Alabama native, Aaron Gartlan is a 1991 graduate of Dothan High School and holds honors degrees from both Troy University and the Thomas Goode Jones Law School in Montgomery, Alabama. His specialized training includes study at the National Criminal Defense College and the National College for DUI Defense, as well as many other continuing legal education seminars related to personal injury and accident law. In 2002, Aaron was awarded the Alabama State Bar Continuing Legal Education Award. Aaron's affiliations have included the National College for DUI Defense; the National and Alabama Criminal Defense Lawyers Association; the National Trial Lawyers; the American and Alabama Association for Justice; and the American Bar Association.
Aaron is married to his soul mate, Suzanne. She has four wonderful children and Carlton, Ashton, Alexa Grace. In addition to the time committed to his beautiful family, Aaron has been highly involved in the education at his alma maters by serving as an adjunct instructor for Business Law at the Troy University Sorrell College of Business, a Jones School of Law Mentor, a Jones School of Law Moot Court Competition Judge, and locally as a guest speaker at The Houston County Bar Association, Troy University Continuing Legal Education, Dothan High School, Kelley Springs Elementary School and the Dothan Kiwanis Club.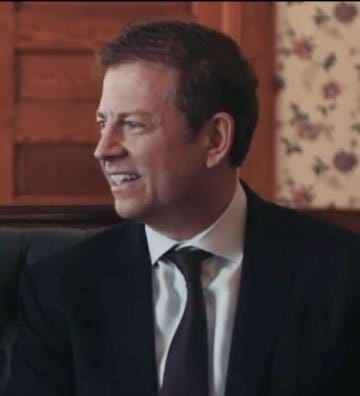 Aaron Gartlan is a graduate of Troy University and the Thomas Goode Jones School of Law who focuses his practice exclusively on representing those injured by the wrongdoing of others. He is member of the National Trial Lawyers Association's Top 100 Trial Lawyers, Million Dollar Advocates Forum and Multi-Million Dollar Advocates Forum. In addition to his legal practice, Aaron teaches Business Law as an adjunct instructor at Troy University's Sorrell College of Business and serves as a field artillery sergeant in the Alabama National Guard.