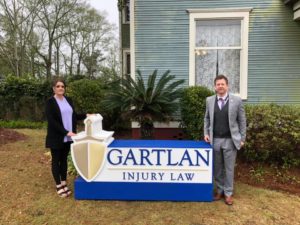 For Gartlan Injury Law paralegal Candice Hemenes, personal injury law is a calling and a chance to offer potential clients the compassion and respect they deserve.
She's been where they are, after all.
An Alabama native and graduate of Slocomb High School, Hemenes in 2009 lost her father, J.D. Peacock, at age 69 during surgery for esophageal cancer that uncovered a heart issue. Hemenes paid hundreds of dollars to obtain her father's medical records and found enough to validate her suspicions of malpractice, but there wasn't enough evidence under the law for a firm to take on her case.
Her sadness and frustration led her to pursue a paralegal degree from Everest University, setting her on a path that brought her to Gartlan Injury Law in 2014.
"I couldn't help him, but maybe I could help somebody else," she said.
As a paralegal, Hemenes works each case from intake to settlement. She also does administrative work such as finding doctors willing to treat clients without insurance with the promise that they'll be paid upon settlement.
"There are so many people here without insurance, and we have to get them medical care," she said.
Hemenes admires how personal injury attorney Aaron Gartlan came from humble beginnings and paid for his own education. "Everything he's accomplished, he's really had to work for," she said. "He's really passionate about what he does—and I don't think I could work for someone who isn't."
When Hemenes meets clients, she forges a connection by asking about their children or other parts of their lives. She also gives them her cell phone number should they have questions or need to vent. "All of my calls are returned the same day, within hours if I can," she said. "I don't like people getting frustrated and not knowing what's going on because I've been in their shoes."
Clients appreciate that so much that some stay in touch long after their cases are resolved. "We build a lot of relationships," Hemenes said. "They become almost like family."
When not at work, Hemenes enjoys spending time with her two children, visiting the beach, crafting, and gardening.
As for her caring style, it comes naturally.
"This is somebody's life. Somebody's emotions. Somebody's pain," she said. "They're not just going to be a number at our firm. … I let them know it's going to be personal."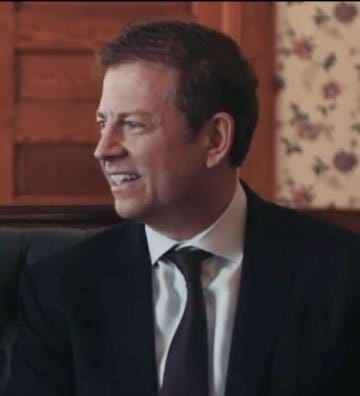 Aaron Gartlan is a graduate of Troy University and the Thomas Goode Jones School of Law who focuses his practice exclusively on representing those injured by the wrongdoing of others. He is member of the National Trial Lawyers Association's Top 100 Trial Lawyers, Million Dollar Advocates Forum and Multi-Million Dollar Advocates Forum. In addition to his legal practice, Aaron teaches Business Law as an adjunct instructor at Troy University's Sorrell College of Business and serves as a field artillery sergeant in the Alabama National Guard.