"There are too many lawsuits in America." "Decent people don't sue other people or companies." "Our courts are clogged with lawsuits."
The Actual Reality:
According to a Harvard Medical Practice survey that investigated medical lawsuits, many sued? Only four percent (4%); that is one hurt personal injury or wrongful death victim out of twenty (20)! If this Harvard study is correct, – and there are many, many other studies like it, – then, Americans are almost certainly being under-litigious, not over-litigious.
The number of tort (personal injury and wrongful death) cases has been declining for years. According to the National Center for State Courts, tort cases accounted for just four point four percent (4.4%) of all civil cases filed in 2008, and declined by twenty-five percent (25%) between 1999 and 2008. In fact, tort filings in state courts decreased by six percent (6%) between 2007 and 2008. According to the Justice Department, the number of federal tort cases resolved in United States District Courts fell by seventy-nine percent (79%) between 1985 and 2003. In 1985, three thousand six hundred (3,600) tort trials were decided by a judge or jury in the United States District Courts. By 2003, that number had dropped to less than eight hundred (800).
In Alabama, the statistics are even more telling. Of the cases filed in Alabama, only four percent (4%) of the cases in Alabama are tort cases (personal injury and wrongful death). The "tort reform" movement alleges our court system is bogged down with all the tort cases because people are trying to "get rich quick through jackpot justice." The reality is that tort cases make up a very small fraction of our system. By comparison, criminal cases take up approximately thirty six percent (36%) of court time and domestic cases take up twenty three percent (23 %) of court time, not to mention the vast number of bill collection and breach of contract cases in the system filed by big powerful corporations that want the judicial system to work for them at the expense of hard working, honest personal injury and wrongful death victims.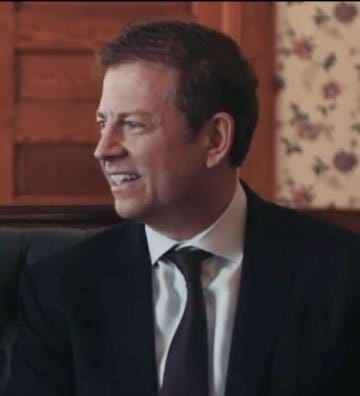 Aaron Gartlan is a graduate of Troy University and the Thomas Goode Jones School of Law who focuses his practice exclusively on representing those injured by the wrongdoing of others. He is member of the National Trial Lawyers Association's Top 100 Trial Lawyers, Million Dollar Advocates Forum and Multi-Million Dollar Advocates Forum. In addition to his legal practice, Aaron teaches Business Law as an adjunct instructor at Troy University's Sorrell College of Business and serves as a field artillery sergeant in the Alabama National Guard.