You may believe that Goliath has indeed spun myths about tort reform. But you are probably still not convinced– at least on an emotional, gut level – of the depth of the deception. After all, whether you've been consciously attuned or not, you've probably developed many subconscious beliefs about personal injury lawyers and personal injury and wrongful death lawsuits.
It is also difficult to accept because personal injury attorneys have written this document! So you probably think we are attacking the tort reform myths to further our own ends — that we may not be disclosing the whole truth or whole reality about the debate.
The Actual Reality:
You should do your research. Absolutely. Go find unbiased sources, and see what they have to say. Ask your local judge how much of his or her time is spent dealing with tort cases as opposed to the other cases that do actually burden our court systems. The reality is that they will confirm what we've laid out here.
Here is a great, journalistically objective quote from a blockbuster New York Times article from 2004: "It may be hard to understand why "tort reform" is even on the national agenda at a time when insurance company profits are booming, tort filings are declining, only two percent (2%) of injured people sue for compensation, punitive damages are rarely awarded, liability insurance costs for businesses are miniscule, medical malpractice insurance and claims are both less than one percent of all healthcare costs in America, and premium gouging underwriting practices of the industry have been widely exposed."
Stop reading, and think about what you just read. Wow, huh? Go back and read that New York Times quote two or three more times to yourself. It is that important. You need to imprint that quote on your mind to overwrite the false beliefs latent in your sub-conscience about tort reform. If you have any doubt that Goliath has pulled the wool over your eyes – and over America's eyes – that quote hopefully erases all your cynicism.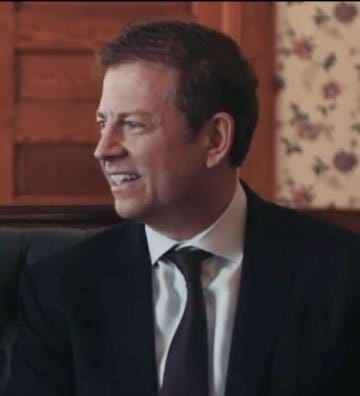 Aaron Gartlan is a graduate of Troy University and the Thomas Goode Jones School of Law who focuses his practice exclusively on representing those injured by the wrongdoing of others. He is member of the National Trial Lawyers Association's Top 100 Trial Lawyers, Million Dollar Advocates Forum and Multi-Million Dollar Advocates Forum. In addition to his legal practice, Aaron teaches Business Law as an adjunct instructor at Troy University's Sorrell College of Business and serves as a field artillery sergeant in the Alabama National Guard.