Personal Injury and Accident Lawyer Aaron Gartlan of the Gartlan Injury Law of Dothan, Alabama recently settled a case for a young man from Georgia who was a passenger in a serious accident.
The Georgia teen suffered head trauma as a result of the accident. Like most kids his age he felt as if he would be ok and thought that he could resume normal everyday activities. In his circumstance this also included getting back on the football field. Later that night the teen suffered from what physicians said was a brief blackout period accompanied with a seizure.
His grandmother knew that this was very serious and turned to Gartlan Injury Law for help. Dothan Alabama Personal Injury and Accident Lawyer Aaron Gartlan made sure that this teen got exactly what he deserved by ensuring that he was compensated for his pain and suffering. The teen is now fully recovered and is doing well.
Had the young man's grandmother not contacted Gartlan Injury Law when she did it is very probable that the adverse driver's insurance company would have tried to blame the injuries on something other than the accident as most insurance companies are notorious for doing. The Attorneys of the Gartlan Injury Law gave the young man a voice and wisdom with that voice to be able to stand up against this insurance company and get what he deserved.
Insurance companies are well known for their tactics of trying to get someone to accept a very nominal amount for their pain and suffering and often times they succeed. Without contacting an attorney one may feel as if this is nominal amount is what they deserve. These insurance companies try and make you devalue the seriousness of your injuries and at times succeed. That is why it is so important to contact an attorney to make sure that you are getting what is fair.
Aaron Gartlan of Gartlan Injury Law are experts at dealing with these companies with all of their manipulation tactics. If you have been injured in an accident please call for your free, confidential consultation. Do not let these companies put a minimal value on you.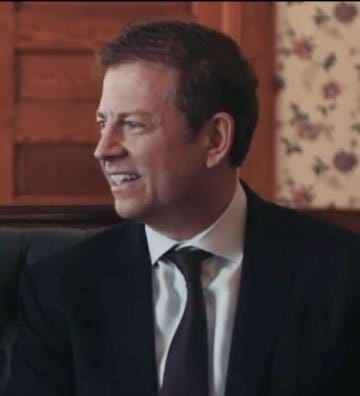 Aaron Gartlan is a graduate of Troy University and the Thomas Goode Jones School of Law who focuses his practice exclusively on representing those injured by the wrongdoing of others. He is member of the National Trial Lawyers Association's Top 100 Trial Lawyers, Million Dollar Advocates Forum and Multi-Million Dollar Advocates Forum. In addition to his legal practice, Aaron teaches Business Law as an adjunct instructor at Troy University's Sorrell College of Business and serves as a field artillery sergeant in the Alabama National Guard.