In this series the Alabama accident attorneys of the Gartlan Injury Law in Dothan provide you with some guides that are packed full of valuable information to help you, should you need it. These injury lawyers are available should you need them. It's never easy to be an accident victim.
What to Do After an Accident – Generally
There is no "magic button" you can press to make the pain go away or to erase what happened.
Even if you have the greatest injury attorney on your side; awesome physicians to help you through the pain, surgeries, medical treatment and rehab; and loving and supporting on your side, the journey can be rough. You may feel isolated, confused and overwhelmed.
In this section, we offer ideas to help you engage with your present reality, understand your end game, and connect the dots between your present and your idealized future. This Survival Guide is packed to the brim with the tips and tricks and insightful ways of thinking through your problems. These strategies and tactics should help you, no matter what law firm you work with… and no matter how your battle with the Goliath ultimately turns out.
Whether you were hurt in an auto accident, truck accident, workplace or industrial accident or injured by a defective product, your life has been suddenly thrown way off track and out of balance. Here is a handy reference guide to the 4 things you absolute must do (or deputize someone else to do for you) to maximize your chances of recovery, medically and legally.
#1 Get medical help ASAP
If you get seriously hurt in accident — e.g. you break your leg falling from scaffolding at a construction job — you'll obviously immediately be rushed to the hospital. But not all accidents are so "cut and dry." You might be surprised by how many people neglect to get proper medical treatment after their injuries or who neglect proper follow-up.
For instance, say you got hurt in a rear-ended hit at a stoplight. You went to your doctor for a checkup afterwards. She didn't find any breaks or brain damage, and she sent you home. Despite nagging pain and a feeling of "foggyness," you failed to do follow-up evaluations or treatment. Weeks later, however, your sore neck and shoulders finally became too painful to bear. So you got them checked out; and medical imaging revealed that you suffered whiplash and a sprained spine. But because you allowed a so-called "gap in treatment" to occur, you now will have a harder time proving your case. The insurance company can point to your treatment history and craft an argument that you weren't "that hurt." Or the company may even imply that your injury was caused by something that happened after the accident that had nothing to do with it.
Goliath can be very sneaky when it comes to this stuff.
Goliath knows that your delay in treatment will be a feather in his cap. So don't give him an inch. Get good medical help; listen to your body; and avoid ignoring the "minor" aches and pains you feel. They could indicate chronic problems that could cost thousands to fix.
Our personal injury attorneys will continue addressing you should do after an accident in the next edition. We hope you'll join us and learn something new. If this raises questions and curiosity, take us up on our free consultation where we'll do our best to answer your questions regarding your case. You can also check out our free resources page for more helpful information for those hurt by the negligence and recklessness of others.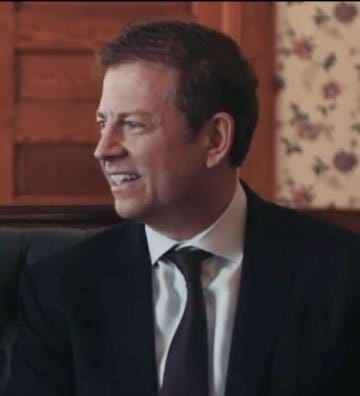 Aaron Gartlan is a graduate of Troy University and the Thomas Goode Jones School of Law who focuses his practice exclusively on representing those injured by the wrongdoing of others. He is member of the National Trial Lawyers Association's Top 100 Trial Lawyers, Million Dollar Advocates Forum and Multi-Million Dollar Advocates Forum. In addition to his legal practice, Aaron teaches Business Law as an adjunct instructor at Troy University's Sorrell College of Business and serves as a field artillery sergeant in the Alabama National Guard.