Alabama Personal Injury Trial Lawyer Aaron Gartlan of Gartlan Injury Law in Dothan presided over the Boot Camp for Litigating an Automobile Accident Case on Friday September 25, 2015, at the University of Alabama Law School in Tuscaloosa. This six (6) hour continuing legal education seminar was attended by and presented via live webcast to attorneys all over the state and covered the steps of an auto accident case from pre-lawsuit investigation and accident reconstruction to new technology utilized during trial and was touted by CLE Alabama as the best new primer for civil litigators in the state for new attorneys or seasoned attorneys looking for a refresher. The topics presented were client intake, investigation, "black box", witness statements, accident report, pleadings, discovery, injury causation, accident reconstruction, ethics issues judges feel are important like what works and does not work in their courtrooms, shortcomings of presenting a case, insurance issues, stacking, UN/UIM coverage, Medicare and Medicaid, subrogation, mediation, development and evaluation of the case all from the plaintiff and defendant's perspective.
Along with Gartlan, the faculty consisted of Attorney Blake Williams of the Law Firm of Prince Glover and Hayes, Staff Counsel Sam Weisgarber with All State Insurance, Dr. Brent Tidwell of Tidwell Chiropractic, Dr. Joey Parker of 3 Axis Engineering, Attorney Ted Colquett of the Colquett Law Firm, Honorable Brad Almond and The Honorable Jim Roberts of the 6th Judicial Circuit and Attorney William Donald of Donald, Randall & Donald.
Aaron attended this seminar about ten (10) years ago with a goal of advancing his automobile accident practice. He left the event empowered and inspired to do just that, so it was a huge honor for him return to the law school to preside with the top notch faculty and remind the attendees about the importance of trial preparation, credibility, utilizing experts and shepherding medical care and treatment.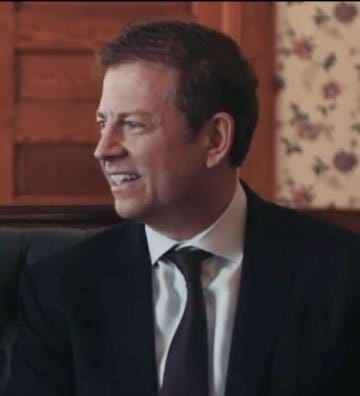 Aaron Gartlan is a graduate of Troy University and the Thomas Goode Jones School of Law who focuses his practice exclusively on representing those injured by the wrongdoing of others. He is member of the National Trial Lawyers Association's Top 100 Trial Lawyers, Million Dollar Advocates Forum and Multi-Million Dollar Advocates Forum. In addition to his legal practice, Aaron teaches Business Law as an adjunct instructor at Troy University's Sorrell College of Business and serves as a field artillery sergeant in the Alabama National Guard.