Even the most experienced Alabama personal injury lawyers, wrongful death lawyers and accident lawyers are not experts in every aspect of accident reconstruction, medical care, economics, etc. To go up against a stronger opponent, you must find ways to level the playing field. Professionals like accident investigators, accident reconstructionist, vocational experts, physicians, life care planners, economists, engineers and others can help build up the case, anticipate some of the defenses and counterarguments and maximize your chances of success in personal injury, wrongful death and accident cases.
Alliances with the right experts can set you up for victory and send Goliath the message that you mean business and plan on getting to the bottom of what caused the accident, personal injury or wrongful death. Preparation lets them know you will pay the price to seek justice and will not leave any viable stone unturned. Personal injuries, wrongful deaths and accidents are in some ways like icebergs – there is far more under the surface than meets the eye.
Goliath may have all of these functions in-house. In most cases, personal injury lawyers, wrongful death lawyers and accident lawyers and law firms will need to pull together an ad hoc team of experts for the purpose of helping with your personal injury, wrongful death or accident case.
In industrial and workplace accidents like the case we have discussed involving the national company, engineers and experts must be brought in. In these cases, you are dealing with OSHA reports, equipment, as well as safety policies and procedures, which is why experts are needed. They are equipped to evaluate the policies and procedures and whether or not they were adequate and implemented. They can also examine a piece of equipment for product defects in a potential product liability case. Accident reconstruction experts and investigators help you locate witnesses and determine exactly how a wreck or an accident that resulted in personal injury or wrongful death occurred.
Experts have specific knowledge in their chosen field and provide direction, guidance and consultation in personal injury, wrongful death and accident cases to help find answers. In some personal injury, wrongful death and accident cases, they are available to perform tests – such as crash worthiness tests – and communicate, explain and teach the personal injury, wrongful death and accident lawyers as well as the judge and jury what happened, why it happened, how it happened and how it could have been prevented.
In a serious motorcycle wreck that we settled at mediation, we used an accident investigator and reconstruction expert to investigate the scene, locate the witnesses and make sure we tied up and dealt with any potential defenses in order to effectively prove and demonstrate liability. We also used a life care planner to give a report and testify with regard to the future medical needs of our client. Additionally, we used an economist to be prepared to give testimony regarding the economic impact.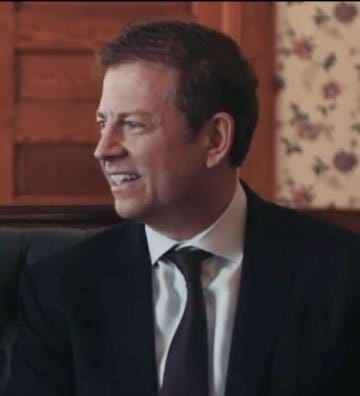 Aaron Gartlan is a graduate of Troy University and the Thomas Goode Jones School of Law who focuses his practice exclusively on representing those injured by the wrongdoing of others. He is member of the National Trial Lawyers Association's Top 100 Trial Lawyers, Million Dollar Advocates Forum and Multi-Million Dollar Advocates Forum. In addition to his legal practice, Aaron teaches Business Law as an adjunct instructor at Troy University's Sorrell College of Business and serves as a field artillery sergeant in the Alabama National Guard.