The Car Accident:
Alabama automobile car accident lawyers Aaron Gartlan of the Gartlan Injury Law in Dothan settled a claim without litigation with a National Insurance Company for a nice, honest hard-working Alabama business owner for injuries and damages she received subsequent to a car crash because of a negligent driver that rear-ended the Alabama business owner's vehicle forcing her vehicle to crash into a third (3rd) vehicle.
The Car Accident Medical Treatment And Follow-up Care:
The Alabama business owner was shaken-up post car crash. However, like many hard-working Alabamians, she had many obligations to fulfill. Medical care and treatment just did not fit into her schedule initially. However, several days later her back and neck pain became intolerable, so she sought treatment and care from a local orthopedic clinic. She also obtained chiropractic treatment and massage therapy seeking relief for back, neck, leg, shoulder and arm pain, as well as headaches that all set in days after the car crash. Since the neck, shoulder and arm pain continued, she was treated by a neurologist. She also went to counseling due to anxiety and fear of driving.
Seek Medical Treatment Immediately After A Car Wreck:
Often, hard-working Alabamians feel so busy and underestimate the impact of an automobile wreck and do not allocate time for medical treatment until the pain becomes agonizing. The adrenaline burst experienced after a personal injury contributes to this. This jolt of energy can mask the symptoms and evidence of traumatic brain, neck, back and other personal injuries, and cause Alabama personal injury victims to have a false sense of security regarding their health. In the aftermath of an automobile accident, hard-working Alabamians realize there will be bumps, bruises and other personal injuries, so they will often just keep on keeping on. As a result, their health suffers, and to add insult to injury, automobile insurance companies will use the lack of initial medical care and treatment against them. Therefore, Alabamians must obtain the critical medical treatment, therapy and care immediately after a car. It is better to be safe than sorry.
Alabama Car Wreck Attorneys:
The Alabama automobile accident lawyers of the Gartlan Injury Law in Dothan cannot over emphasize the value of obtaining the critical medical treatment, therapy and care in the aftermath of a car wreck.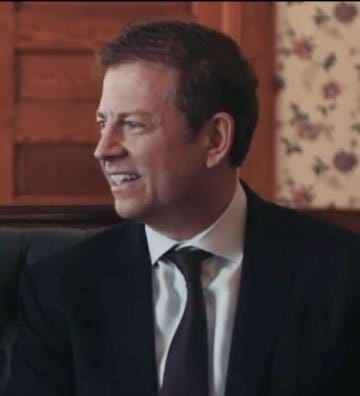 Aaron Gartlan is a graduate of Troy University and the Thomas Goode Jones School of Law who focuses his practice exclusively on representing those injured by the wrongdoing of others. He is member of the National Trial Lawyers Association's Top 100 Trial Lawyers, Million Dollar Advocates Forum and Multi-Million Dollar Advocates Forum. In addition to his legal practice, Aaron teaches Business Law as an adjunct instructor at Troy University's Sorrell College of Business and serves as a field artillery sergeant in the Alabama National Guard.