Our personal injury and accident trial lawyers at the Gartlan Injury Law are glad you are here for part two (2) of this installment outlining seven (7) secrets of how Goliath will probe your armor in an effort to minimize or deny your claim. We hope you will take heed and learn from this writing, as well as the other resources available to you. We welcome your comments, questions and concerns regarding your case, so feel free to call on us.
#4. Goliath will hold on to every red cent for as long as possible to maximize interest.
When insurance companies can keep money – or delay paying claims as long as possible – they make more money. It is simple laws of compounding interest.
Since Goliath has so much money — and since so many claimants are currently clamoring for a share — by delaying payouts, he can enjoy significant benefits. The economics work out for him.
But what about you? When your claim is delayed, you are left to languish in limbo. This is bad because you lose the opportunity to earn interest and your bills continue to mount and add up. This can be very traumatic if you are unable to work. It is bad because it leaves you without critical funds to pay creditors and medical bills. It is bad because it creates uncertainty in your life, which creates stress, which in turn creates more mental and physical health problems.
To break out of limbo, you need to compel Goliath to cooperate… or to break his will to resist.
#5. Goliath is a legal scholar.
Insurance companies and their lawyers often have an extremely deep and broad understanding of all applicable laws. They know the common tactics that most personal injury attorneys use. They also understand how to negotiate, how to use psychological tricks, and how to leverage all sorts of subtle influence techniques to undermine your position and compel you to accept a bad deal.
#6. Goliath has quite a poker face.
The insurance company might actually believe that you have a strong case. But don not bet on Goliath's admitting this to you! And unless you are a real student of Goliath and his methods, you will have a very difficult time calling his bluff. Insurance companies may pretend that they don not care whether you take them to court or not. In some cases, they actually don not, because they believe they have the upper hand. In other cases, they are secretly terrified that you will push forward with the help of a trusted David (i.e. a qualified Alabama personal injury lawyer) by your side with his trusted slingshot, five smooth stones and invisible armor.
#7. Don not expect Goliath to explain all the different costs that you can potentially be compensated for, under Alabama law.
What are some of these factors? Depending on the circumstances and facts of your case, including the nature of the damages and injuries, you can potentially collect for:
Pain and suffering
Lost wages and income – including future wages and income
Loss of consortium
Punitive damages (to punish a party for wantonness or extreme recklessness)
Mental anguish
Property damages
Compensatory damages for your medical bills (past, present, and future) as well as for other economic losses and out of pocket expenses like prescriptions, and so on.
Our personal injury and accident trial lawyers at the Gartlan Injury Law are glad you joined us for the conclusion of our outline of seven (7) secrets of how Goliath will probe your armor in an effort to minimize or deny your claim. We invite you to call on us in your time of need.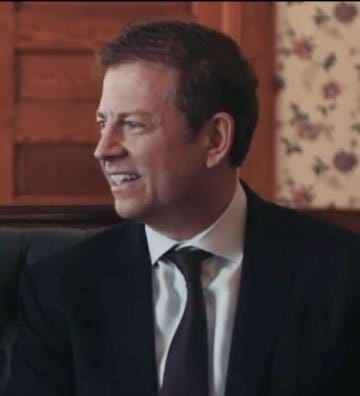 Aaron Gartlan is a graduate of Troy University and the Thomas Goode Jones School of Law who focuses his practice exclusively on representing those injured by the wrongdoing of others. He is member of the National Trial Lawyers Association's Top 100 Trial Lawyers, Million Dollar Advocates Forum and Multi-Million Dollar Advocates Forum. In addition to his legal practice, Aaron teaches Business Law as an adjunct instructor at Troy University's Sorrell College of Business and serves as a field artillery sergeant in the Alabama National Guard.