Mistake #7: Waiting to see a doctor or a healthcare provider after a personal injury or accident.
This situation happens far too often in personal injury, wrongful death and accident cases and leads to surprisingly heartrending tragedies.
Here is a true story to illustrate the dangers here. A young woman had been injured in an automobile collision. She went to the emergency room for treatment but was then released. A month after her car crash, she complained of persistent pain in her neck.
Why did her mother not take her to a physician about this after the car wreck? She was going to, but she kept waiting to hear back from the bodily injury insurance adjuster. She believed that the bodily injury insurance adjuster would help her schedule medical treatment. This woman was expecting Goliath to do right by her daughter, who was insured. So why did Goliath cause this delay?
Let us think about it. If Goliath was on the hook for this young woman's injuries after the automobile wreck, can you see how much it would benefit him to have a thirty (30), sixty (60) or ninety (90)-day head start working up a defense? Plus, if she waits awhile to get medical attention after the automobile collision, Goliath can later turn around and say, "See how long it took her to go to a physician? She must not have been that hurt after all!" or "Anything but the automobile wreck could have caused that injury!"
It is crazy, really crazy! Goliath confuses you into delaying medical care at a time after a personal injury when you feel so bad that you just want to drive (or get driven) to the emergency room as soon as possible. Then, as a reward for your willpower and stamina, you get labeled "not that badly hurt." It is pretty vicious stuff. This also happens when people "tough it out" and do not seek immediate medical care and treatment after sustaining a personal injury because of family or work obligations.
The moral is: do not wait for the pain or personal injury or trauma to go away on its own. Don not assume you can "tough it out," and do not play "John Wayne" and consider it "weak" to complain. See a reputable physician or health care provider. Get documentation of what procedures were done and why. Do it for your health. And do it to preserve your rights and options to take legal action if that becomes necessary, with the help of the right personal injury lawyer, wrongful death lawyer or accident lawyer. Of course, the most important thing after a suffering a personal injury is to get on the road to healing and recovery.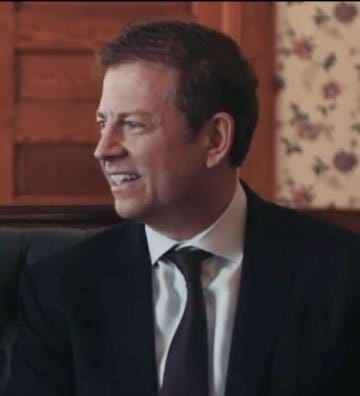 Aaron Gartlan is a graduate of Troy University and the Thomas Goode Jones School of Law who focuses his practice exclusively on representing those injured by the wrongdoing of others. He is member of the National Trial Lawyers Association's Top 100 Trial Lawyers, Million Dollar Advocates Forum and Multi-Million Dollar Advocates Forum. In addition to his legal practice, Aaron teaches Business Law as an adjunct instructor at Troy University's Sorrell College of Business and serves as a field artillery sergeant in the Alabama National Guard.