Deposition Part 2
On the outside looking in it might seem like the deposition preparation of a plaintiff or client in a personal injury, wrongful death or accident case might entail a conference just prior to the deposition to offer encouragement and to remind them that they have done nothing wrong and to answer only what is asked of truthfully and respectfully, since there is nothing to hide. However, from the inside the plaintiff or client deposition is too important to the trial preparation to take that approach. The corporate or insurance defense attorney has an agenda of fishing for ways to escape or limit liability. They are not really interested in the truth, if it does not benefit their bottom line, even at the expense of yours. Preparation is vital.
The insurance or corporate defense attorney may try to trap you into admitting contributory negligence (i.e. you did something or failed to do something that made you partially responsible for the accident) or assumption of risk (i.e. you admit that you should have known that whatever behavior you were doing could have led to an accident or personal injury) If this happens you may be precluded from recovery or the value of your personal injury, wrongful death or accident case may be greatly compromised. Remember: this is your deposition. You are in charge.
Fortunately, you do not have to understand every single scenario or defense scheme that Goliath can concoct. An experienced Alabama personal injury attorney, wrongful death attorney and accident trial attorney can coach you and prepare you so that you can tell the insurance or corporate defense attorney that you are relying on your personal injury lawyer, wrongful death lawyer or accident trial lawyer's advice. But you do want to avoid not having a good answer when asked in your deposition, "Why did you are file the personal injury, wrongful death or accident lawsuit, as well as avoid comments like, "The driver didn't really do anything wrong," altogether!
You might not think that you would make blatant mistakes like this in your personal injury, wrongful death or accident case, but everyone needs good practice. David practiced with his sling on the animals who hunted his flock before he could trust that his skills were good enough to allow him to battle the Philistine giant.
Join personal injury, wrongful death and accident trial lawyer Aaron Gartlan of the Gartlan Injury Law in Dothan, Alabama to learn more about preparing for the plaintiff or client deposition in part three of this series. If you want to learn more now contact us for a free consultation regarding your case.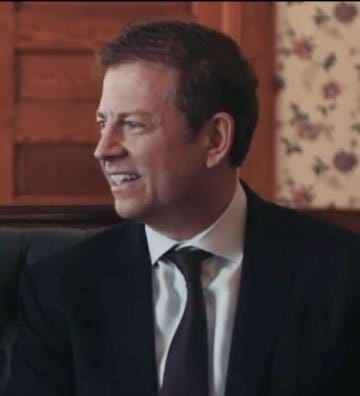 Aaron Gartlan is a graduate of Troy University and the Thomas Goode Jones School of Law who focuses his practice exclusively on representing those injured by the wrongdoing of others. He is member of the National Trial Lawyers Association's Top 100 Trial Lawyers, Million Dollar Advocates Forum and Multi-Million Dollar Advocates Forum. In addition to his legal practice, Aaron teaches Business Law as an adjunct instructor at Troy University's Sorrell College of Business and serves as a field artillery sergeant in the Alabama National Guard.