Mediation In A Personal Injury, Wrongful Death and Accident Case:
Mediation in a personal injury, wrongful death or accident case is a process where an attorney acts as a mediator between both sides in an attempt to coach a settlement. Many people think mediation is the final step in the settlement process and look at it as an opportunity to reach a settlement, instead of an opportunity to maximize the recovery. That is not necessarily the best approach! It can cost the injured dearly.
Sure, you might agree to settle the personal injury, wrongful death or accident case based on what happens during mediation. But it is important to look at mediation as a part of the process and not as the end goal of the process. It should be clear that the goal of mediation is not settlement; it is maximum recovery for the injured. If you demonstrate to Goliath that you actually will go to trial, if you do not get good results in mediation, you will enjoy a far greater advantage than if you telegraph that you will be okay with just a settlement. That is a big thought to process, but it is an important one.
Here is another true example from one of our personal injury and accident cases to demonstrate this idea. A man had been recovering in a hospital from serious personal injuries and surgeries. We prepared and filed a lawsuit in order to exercise subpoena and discovery powers of the circuit court to prepare for the trial. We showed our hand to Goliath. We showed that we were willing to go to trial in the personal injury and accident case – including deploying an investigator to interview witnesses and collect evidence, an economist to prove and demonstrate the financial loss and a life care planner to evaluate the medical damage.
Guess what? Goliath caved. And we got excellent results in a confidential settlement. However, this did not happen until we were ready, willing and able for trial. Again, the goal of mediation in a personal injury, wrongful death and accident case is maximizing the recovery for the injured not reaching a settlement.
Early and thorough trial preparation is the foundation of maximizing the recovery in any personal injury, wrongful death and accident case. The successful settlement in this case was reached through extensive trial preparation. That holds true even in cases that are settled without the filing of a lawsuit.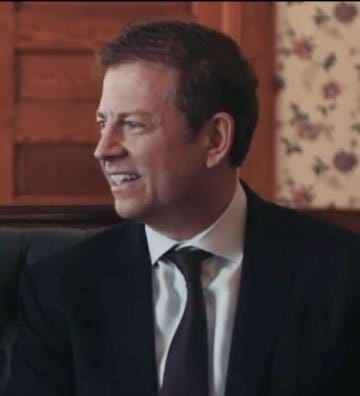 Aaron Gartlan is a graduate of Troy University and the Thomas Goode Jones School of Law who focuses his practice exclusively on representing those injured by the wrongdoing of others. He is member of the National Trial Lawyers Association's Top 100 Trial Lawyers, Million Dollar Advocates Forum and Multi-Million Dollar Advocates Forum. In addition to his legal practice, Aaron teaches Business Law as an adjunct instructor at Troy University's Sorrell College of Business and serves as a field artillery sergeant in the Alabama National Guard.