While driving recently, I encountered a good honest hardworking man that we have the honor and privilege of representing in a claim as a result of a serious automobile wreck that involved a head on collision. He was on his way to work, as he has faithfully done for years, laboring with not one, but two jobs, even after enduring one surgery and being recommended for a second, as a result of the car crash. One of his concerns after the car crash was that he would not be able to resume his normal work schedule. This man exemplifies our clients at the Gartlan Injury Law and makes us thankful and proud of the work we have the opportunity to do on behalf of good hard working people helping them through the challenging times in the wake of a personal injury or an accident.
Big powerful corporations along with the insurance industry have engaged in a campaign to portray personal injury and accident victims as people that do not have work ethic and work the system for money they do not deserve and the lawyers that represent them as ambulance chasers. These corporate giants discourage honest hard working people from seeking personal injury and accident lawyers even in the face of catastrophic injury and death, even though these Goliath corporations will not make a legal move without the advice of their many attorneys and experts. These industry giants go to great lengths to minimize claims in an effort to protect their bottom line at the expense of good honest hard working people.
We often take simple things in our routine for granted like getting up in the morning and going to work to provide. However, consider what would happen, if you were no longer able to do so as a result of the negligent or wanton conduct of another. It can be easy to throw stones at good people that stumble on misfortune. Goliath has mastered that. The Gartlan Injury Law is honored and privileged to stand with and shepherd good hard working people through these difficult times and provide a shield when necessary and throw a stone when appropriate.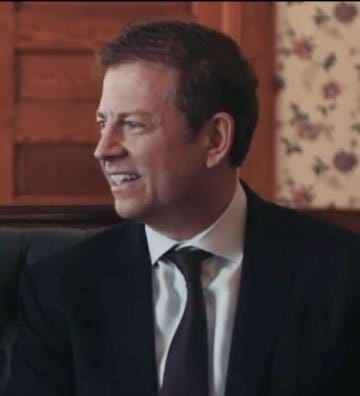 Aaron Gartlan is a graduate of Troy University and the Thomas Goode Jones School of Law who focuses his practice exclusively on representing those injured by the wrongdoing of others. He is member of the National Trial Lawyers Association's Top 100 Trial Lawyers, Million Dollar Advocates Forum and Multi-Million Dollar Advocates Forum. In addition to his legal practice, Aaron teaches Business Law as an adjunct instructor at Troy University's Sorrell College of Business and serves as a field artillery sergeant in the Alabama National Guard.