The Gartlan Injury Law is pleased to offer a free book entitled David vs. Goliath: The Slingshot, Shepherd's Bag, Five Smooth Stones and Invisible Armor You Need for Justice for those impacted by personal injury and accidents. Our book has been written to arm those impacted by personal injury and accidents with the necessary information to stand up and face the giant corporations. Please contact the Gartlan Injury Law to learn more or to obtain a free copy.
On the surface it might have appeared to simply be a lucky shot. However, let's study David and Goliath a little deeper to illustrate how the defeat meant so much more. As David approached the nine-foot warrior, Goliath and his shield bearer taunted and threatened him. David remained confident. He was armed only with five smooth stones in his shepherd bag, the trusty sling he used as a shepherd to fight off wild predators who threatened his flock, and the invisible armor of God. In spite of Goliath's massive advantage – his towering size, his armor, his javelin, sword and other weapons – David demolished him with a single strategic shot from his sling. The smooth stone sailed through a hole in Goliath's armor, hit the beast in the forehead, and knocked him out.
The right personal injury and accident lawyer and law firm also uses a lean, mean and focused approach. Hungry for justice, the trial lawyer thwarts the generalized propaganda spewed by Goliath and concentrates on seeking the truth on a case by case basis for good, hard-working people.
Goliath likes to hide behind all of the wealth, power and resources he has amassed, as well as procedural defenses he has created. The personal injury trial lawyer must stay focused on preparing the case for trial to shine a light on the truth – not on a battlefield, but in a court of law through the civil justice system.
David was focused. He aimed at Goliath's unprotected head realizing that a strike to that area could be lethal. In the same way, plaintiff lawyers look for areas of vulnerability that will bring down the defense. When the personal injury trial lawyer does this, often the arrogance of Goliath will be exposed.
Goliath must be very cocky and confident to attempt to take control of an accident scene and to think he can get away with hiding and destroying evidence and manipulating investigations. How do you think judges and juries feel when they learn about the steps Goliath takes so boldly and brashly to protect his bottom line? Needless to say, they're offended and sometimes angered. We love to catch Goliath red-handed, and to expose him as a liar and cheat. It helps your case and provides justice to the community.
In the book, we're going to take a good hard look at who "Goliath" really is, what tactics he uses, what obstacles he puts in your way, and what you can do to fight back. We expose the nasty tricks and slippery tactics that Goliath uses by including some pretty chilling real life examples. We will teach you to use a metaphorical "slingshot," shepherd's bag, five smooth stones and invisible armor to protect your rights, obtain a recovery, and ensure justice. We are doing so because our American court system and the right to a trial by jury was created by the people for the people and was designed to give the people a level playing field against big corporations.
In the book, we reveal how the top Alabama personal injury law firms handle their case processes. Great law firms go through a practiced methodology. There is actually a science to beating Goliath, believe it or not. Winning an accident case is no "accident," which the insurance company wants everyone to believe. Wins don't just "happen."
In fact, if you fail to follow certain processes (or a certain philosophy about approaching the enemy, if you will) you will make the journey needlessly complicated and difficult and possibly cost yourself money.
You may contact the Gartlan Injury Law to learn more or to obtain a free copy of David vs. Goliath: The Slingshot, Shepherd's Bag, Five Smooth Stones and Invisible Armor You Need for Justice.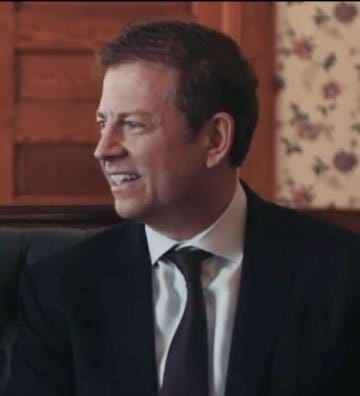 Aaron Gartlan is a graduate of Troy University and the Thomas Goode Jones School of Law who focuses his practice exclusively on representing those injured by the wrongdoing of others. He is member of the National Trial Lawyers Association's Top 100 Trial Lawyers, Million Dollar Advocates Forum and Multi-Million Dollar Advocates Forum. In addition to his legal practice, Aaron teaches Business Law as an adjunct instructor at Troy University's Sorrell College of Business and serves as a field artillery sergeant in the Alabama National Guard.