The Gartlan Injury Law proudly supports the Hits for Heroes in an effort to give back to the community and support our military.
"Hits for Heroes" is a baseball event that was developed by a few locals from Dothan, Alabama in an attempt to do something special for those who do so much for us. These Dothan locals felt that our service men and women needed to be reminded that we appreciate their sacrifice, as well as the sacrifice of their families. The event consists of a series of baseball games played by area teams with ceremonies to honor our military heroes and give the participants a better appreciation for the dedication of and sacrifice made by our military heroes and their needs. You may view this year's schedule of events at www.HitsForHeroes.org.
The Dothan locals decided to pair America's favorite past time with America's favorite Heroes! Their goal was to raise awareness and money for soldiers who are still deployed who need our support, encouragement and supplies and for outreach programs for these brave men and women. 2014 was the inaugural year of this event and through the participation of seven (7) schools over twenty-eight thousand dollars $28,000 was raised for hundreds of care packages to be sent to our troops! Through Hits for Heroes partnership with the USO, they are able to accurately and efficiently get these care packages to military members across the world and support local outreach programs.
In 2015, Hits for Heroes had twenty (24) baseball teams participating, along with many schools and volunteers! This effort raised a little over sixty-two thousand dollars $62,000.00 to support our veterans with care packages through USO and local veterans outreach programs.
2016 is off to a great start with thirty-two (32) college and high school baseball teams participating, with a goal to eclipse the outreach and fundraising of last year.
The Gartlan Injury Law shares in this commitment and is a proud supporter of Hits for Heroes. We take comfort in knowing that the fruit of the efforts of the Hits For Heroes team goes directly to our military heroes in the form of USO care packages and support of outreach programs for our local military heroes.
We would love your support in helping this event continue to grow, so that more military members can be reached. For more information about Hits for Heroes and becoming a sponsor log onto www.HitsForHeroes.org, contact Angela Dunning at adunning@hitsforheroes.org or contact Aaron Gartlan of the Gartlan Injury Law.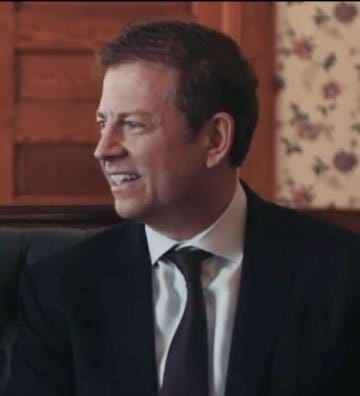 Aaron Gartlan is a graduate of Troy University and the Thomas Goode Jones School of Law who focuses his practice exclusively on representing those injured by the wrongdoing of others. He is member of the National Trial Lawyers Association's Top 100 Trial Lawyers, Million Dollar Advocates Forum and Multi-Million Dollar Advocates Forum. In addition to his legal practice, Aaron teaches Business Law as an adjunct instructor at Troy University's Sorrell College of Business and serves as a field artillery sergeant in the Alabama National Guard.