The most important goal of JROTC is to assist our future leaders graduate from high school while simultaneously developing each cadet's leadership potential and character. The JROTC program combines classroom instruction, physical fitness, and integrated curricular activities focused on attaining an awareness of the rights, responsibilities, and privileges of citizenship; developing the cadet's sense of personal responsibility; promoting wellness and physical fitness; building life skills; and providing leadership opportunities. CW4 Robert Irvin and SGM Tracy Adams do a great job with mentoring the cadets in an effort to attain this lofty goal.
As part of this program, Aaron Gartlan of the Gartlan Injury Law recently spoke to a group of Dothan High School Tiger Battalion JROTC cadets in their classroom about the role of the personal injury and accident lawyer in the American Justice System, as well as the importance of work ethic, determination, focus, goals and dreams. Aaron was honored for the opportunity to meet such a fine group of young men and women.
The Gartlan Injury Law is committed to helping educate the public regarding the law, including the truth about tort reform and the problems and dangers of tort reform and to helping make the community safer. David and Aaron are always grateful for the opportunity to address the public and engage with others, especially local students, in particular regarding personal injury and accident cases as well as public safety.
Dothan High School graduates Aaron Gartlan of the Gartlan Injury Law are proud to support the Dothan High School Tiger Battalion JROTC.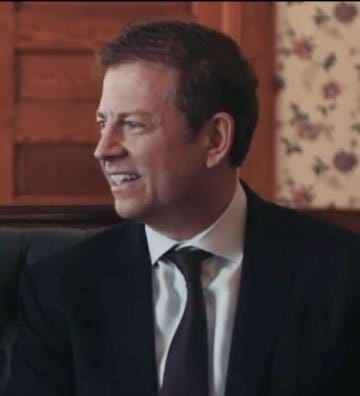 Aaron Gartlan is a graduate of Troy University and the Thomas Goode Jones School of Law who focuses his practice exclusively on representing those injured by the wrongdoing of others. He is member of the National Trial Lawyers Association's Top 100 Trial Lawyers, Million Dollar Advocates Forum and Multi-Million Dollar Advocates Forum. In addition to his legal practice, Aaron teaches Business Law as an adjunct instructor at Troy University's Sorrell College of Business and serves as a field artillery sergeant in the Alabama National Guard.