The Gartlan Injury Law proudly supports the Dothan Police Department and Community Watch Program in an effort to help make the community safer.
In fact, Dothan Police Corporal RaeMonica Carney has been a guest on the Legal View on two separate occasions to discuss her role as the Dothan Community Watch Program Coordinator, as well as the fine work of this program. The Gartlan Injury Law was also a sponsor of the recent family fun day held at Gussie McMillion Park in an effort to spark and generate additional participation in the Community Watch Program by the citizens that live and work in District 2.
The Legal View is a thirty minute television show that airs on Sunday nights at 10:30 on WDFX FOX 34 in Dothan, Alabama. The Legal View is hosted by Personal Injury and Accident Lawyers David Hogg and Aaron Gartlan of the Gartlan Injury Law. On the show, David and Aaron interview a guest regarding legal issues and current and community events.
The Dothan Police Community Watch Program is a crime prevention program that: teaches citizens techniques to reduce the risk of being victimized at home and in public; trains citizens on the importance of recognizing suspicious activities and how to report them; teaches participants how to make their homes more secure and properly identify their property; allows neighbors to get to know each other and their routines so that any out of place activity can be reported and investigated; creates a cohesive body of concerned citizens that can address other issues affecting the community – not only crime but safety and health issues, terrorism, emergency preparedness, and more; encourages neighbors to collaborate with other organizations in the neighborhood and the wider community and apply their new-found leadership and organizing skills to projects to the greater good and teaches leaders how to recruit, motivate and train new leaders and thereby promote succession and ongoing vibrancy within the organization.
The Dothan Police Department is committed to ensuring the safety and livability of its residents through the Community Watch Program. It works via a partnership between citizens, businesses, community groups and law enforcement agencies. The Gartlan Injury Law shares in this commitment to help make the community safer and is a proud supporter of the Dothan Police Department and Community Watch Program.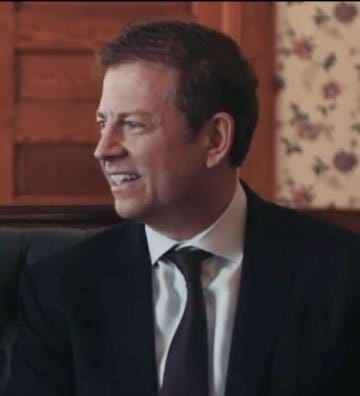 Aaron Gartlan is a graduate of Troy University and the Thomas Goode Jones School of Law who focuses his practice exclusively on representing those injured by the wrongdoing of others. He is member of the National Trial Lawyers Association's Top 100 Trial Lawyers, Million Dollar Advocates Forum and Multi-Million Dollar Advocates Forum. In addition to his legal practice, Aaron teaches Business Law as an adjunct instructor at Troy University's Sorrell College of Business and serves as a field artillery sergeant in the Alabama National Guard.