The Gartlan Injury Law is proud to support Tied to the Community. Tied to the Community is a program established and managed by Jemmie Watford of Dothan, Alabama designed to educate and encourage students in the Dothan City School System. This program gives area youth the opportunity to interact with and learn from local business leaders. Jemmie worked with the young men that participated in the program regarding the importance of work ethic and professionalism.
As part of this program, Aaron Gartlan of the Gartlan Injury Law spoke to a group of students that Jemmie brought to the Houston County Court House about the role of the personal injury and accident lawyer in the American Justice System, as well as the importance of work ethic, determination and focus. Aaron was honored for the opportunity to meet such a fine group of young men.
The Gartlan Injury Law is committed to helping educate the public regarding the law, including the truth about tort reform and the problems and dangers of tort reform and to helping make the community safer. Dothan High School graduates Aaron Gartlan of the Gartlan Injury Law are proud to be a part of Tied to the Community.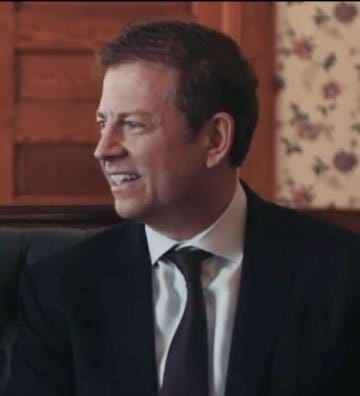 Aaron Gartlan is a graduate of Troy University and the Thomas Goode Jones School of Law who focuses his practice exclusively on representing those injured by the wrongdoing of others. He is member of the National Trial Lawyers Association's Top 100 Trial Lawyers, Million Dollar Advocates Forum and Multi-Million Dollar Advocates Forum. In addition to his legal practice, Aaron teaches Business Law as an adjunct instructor at Troy University's Sorrell College of Business and serves as a field artillery sergeant in the Alabama National Guard.