Dothan Alabama personal injury and accident lawyers Aaron Gartlan of the Gartlan Injury Law recently settled a case for policy limits for a hard working Georgia mother who was seriously injured in a car accident that was no fault of her own.
The Georgia woman was traveling her usual route home when out of nowhere a car ran a stop sign resulting in her being t-boned by that car and sustaining serious injuries. Upon evaluation of her injuries she was diagnosed with an intracranial bleed due to the severe and traumatic impact. She knew that with this type of injury and the uncertainty of present and future medical treatment she would have to have the best in her corner to help her get the compensation that she so desperately needed and deserved. That is when she decided to call the experienced professional personal injury and accident attorneys of Gartlan Injury Law.
The personal injury and accident attorney's of Gartlan Injury Law wasted no time getting this hardworking mother on the road to compensation and obtained policy limits in her case. Personal injury and accident attorney's Aaron Gartlan of Gartlan Injury Law know all to well how Insurance companies will underplay the seriousness of a person's injuries in order to devalue their case thus protecting their bottom line.
To make matters more difficult the Georgia woman did not have health insurance and that made it difficult for her to receive the care that she so desperately needed. The personal injury and accident attorneys of Gartlan Injury Law made sure that they did whatever it took to first and foremost make sure that she got the treatment that she needed to put her on the road to recovery.
Aaron Gartlan have seen all too often big insurance companies offer a minimal compensation for maximum damage. This ensures that these Giants keep their bottom line without any consideration how it may affect their victim. Had this woman not retained counsel and instead tried to go it alone is most likely that she would have received a far less desirable result.
If you or someone that you know has been injured in an accident, please give the experienced personal injury and accident attorneys, Aaron Gartlan of Gartlan Injury Law a call and schedule your free consultation today. All consultations are 100% confidential and 100% at no cost to you.
Don't go it alone without knowing all of your options first.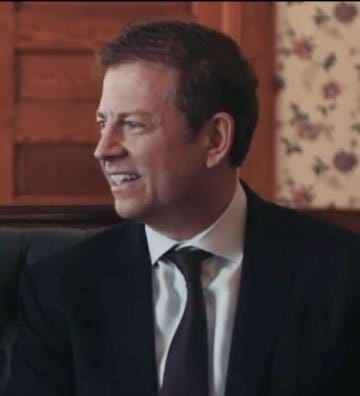 Aaron Gartlan is a graduate of Troy University and the Thomas Goode Jones School of Law who focuses his practice exclusively on representing those injured by the wrongdoing of others. He is member of the National Trial Lawyers Association's Top 100 Trial Lawyers, Million Dollar Advocates Forum and Multi-Million Dollar Advocates Forum. In addition to his legal practice, Aaron teaches Business Law as an adjunct instructor at Troy University's Sorrell College of Business and serves as a field artillery sergeant in the Alabama National Guard.