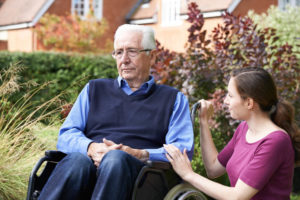 As we grow older, many of us will reach a point where we need to depend on others for care. In time, we may become almost entirely dependent on caregivers for our health and well-being. Unfortunately, this also makes us vulnerable to abuse if those entrusted with our care do not exercise attention and compassion.
Elder abuse refers to a negligent or intentional act that harms or causes the risk of harm to an adult aged 60 or older. The abuser may be a relative, a caretaker, or even a friend. Abuse can take different forms, such as physical, sexual, or financial abuse. The abuse can also be more subtle. Emotional and psychological abuse are prevalent types of abuse that may not leave any visible marks but can be just as harmful and damaging as physical abuse.
If you suspect a family member has been the victim of emotional or psychological abuse, or any other type of abuse, let our knowledgeable Dothan nursing home abuse attorneys at Gartlan Injury Law help you. We can help you identify the signs of abuse, and we can also help you take steps to ensure your loved one's safety and well-being.
Call Gartlan Injury Law or contact us online today. We are ready to discuss your case at no cost to you and in complete confidence. We are always available to answer your questions and explain your legal options.
Types of Emotional and Psychological Abuse of the Elderly
Emotional and psychological abuse may not leave visible bruises or scars, but these types of abuse can lead to deep, psychological pain and feelings of isolation and depression. Emotional and psychological abuse can take several different forms, such as:
Withholding affection or emotional support
Insulting, humiliating, or harassing the victim
Ridiculing or disparaging the victim
Depriving the elder of basic needs, such as food or water
Behaving menacingly toward the victim
Threatening punishment or abandonment
Keeping the victim away from friends, family, or daily activities
Using threatening behavior or blackmail against the victim
Statistics on Elder Emotional and Psychological Abuse
Studies on elder abuse underscore just how pervasive it is in the U.S. The following statistics only serve to prove further that elder abuse is an epidemic that urgently needs intervention:
There are around 2.5 million elder abuse victims in the U.S. annually, according to the American Public Health Association.
According to the New York State Elder Abuse Prevalence Study, for every abuse case known, there are 24 that were not known.
In one recent year, the World Health Organization reported that one in six people age 60 and above had been abused in community settings in the past year.
Elder abuse is more frequent in nursing homes and long-term care facilities. Two out of three staff members admitted to committing some form of abuse.
According to a report by AgingWell, psychological abuse is believed to be the most common form of elder abuse, with a reported incidence rate of 54.1 percent.
According to the Nursing Home Abuse Center, approximately 67 percent of elderly who were emotionally abused were women.
Evidence of Elder Emotional or Psychological Abuse
Elder abuse is one of the most common types of abuse in the U.S. and Alabama. In a single year, the Alabama Protective Services investigated 5,125 reports of abuse. They found that more than half were validated. Furthermore, they report that half of the victims were 65 or older.
It is not easy to identify emotional and psychological abuse in the elderly. The signs are not always readily apparent. Also, the elder may be reluctant or unable to talk about it.
What are signs of emotional and psychological abuse we can look for? Here are some of the most common indicators of elder emotional and psychological abuse:
Anxiety or feeling of helplessness
Attempting to injury self or others
Rocking back and forth or mumbling to themselves
What to Do If You Suspect Your Loved One Is Suffering Emotional or Psychological Abuse in a Nursing Home in Alabama
Suppose you suspect your loved one is emotionally or psychologically abused in a nursing home, assisted living, or another long-term care facility. In that case, you can take several steps to help protect them. The steps include:
Remove the victim from the abusive environment as soon as possible. Afterward, relocate them to safer surroundings with people they trust. That may be to another care facility or a stable family home.
Report the elder abuse to Alabama's Adult Protective Services. You may make calls confidentially. The agency will investigate and provide services that the victim may need.
Engage a highly qualified doctor and counselor to help the elder through the long process of dealing with and overcoming the abuse they have suffered.
Seek an experienced elder abuse attorney who is knowledgeable about situations like your loved one's. The attorney can advise the family on what is the best course of action for the victim. Also, they can provide guidance on long-term care and accessing benefits that the elder may need.
If your loved one was a victim of elder elder psychological abuse, contact our capable elder abuse attorneys at Gartlan Injury Law. We understand your situation and are prepared to work hard to seek the justice and compensation your family deserves.
For a free and confidential no-obligation case review, call Gartlan Injury Law or contact us online today. We have an expert nursing home abuse lawyer ready to help.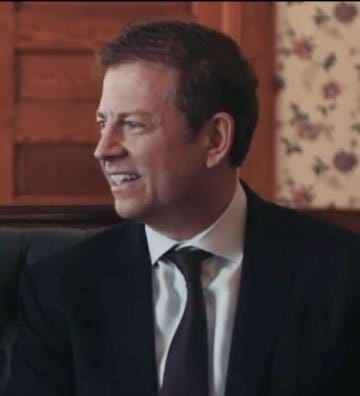 Aaron Gartlan is a graduate of Troy University and the Thomas Goode Jones School of Law who focuses his practice exclusively on representing those injured by the wrongdoing of others. He is member of the National Trial Lawyers Association's Top 100 Trial Lawyers, Million Dollar Advocates Forum and Multi-Million Dollar Advocates Forum. In addition to his legal practice, Aaron teaches Business Law as an adjunct instructor at Troy University's Sorrell College of Business and serves as a field artillery sergeant in the Alabama National Guard.