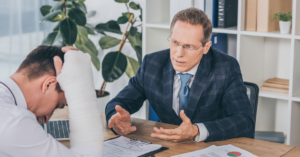 Most full and part-time employees at businesses with five or more employees in Alabama are covered by state-administered workers' compensation insurance. If you are injured while on the job or become ill because of working conditions, you may be entitled to paid medical care and other benefits to sustain you financially while you are injured and unable to work.
However, Alabama's workers' compensation system is complicated. It is not uncommon for workers' compensation claims to be denied or discontinued without proper justification. You will need the help of a knowledgeable worker's compensation attorney if you need to challenge a denied claim.
At Gartlan Injury Law in Dothan, our workers' compensation lawyers help injured and disabled workers seek the full benefits they have been promised by Alabama law. The world of workers' comp law is unfamiliar to most injured workers. Our knowledgeable attorneys help our clients file workers' compensation claims and file lawsuits, when necessary, to appeal denied claims. We counsel our clients about the "do's and don'ts" of not damaging their rights to benefits. If you need help with a workplace injury claim, please contact us as soon as you can.
How Can you Protect your Right to Alabama Workers' Comp Benefits?
There are steps you must take and missteps you must avoid to receive medical treatment and income replacement benefits after a workplace injury or illness.
Unless emergency treatment is required, you should go to the primary care doctor selected by the employer or the workers' compensation insurance administrator for treatment. When you see the doctor, tell him or her that you have suffered a workplace injury or that you believe your illness is due to your job duties.
The primary care doctor will make any referrals to a medical specialist. You should be sure to keep all follow-up medical appointments and follow the doctor's instructions carefully. Failure to comply with the doctor's directions can be grounds for discontinuation of benefits.
Ask whether the doctor will file a workers' compensation claim for you with the insurance provider. You must demonstrate that you qualify for benefits by submitting medical records that indicate that you have been injured in a worker-related accident or become ill because of workplace conditions.
Upon approval of you workers' comp claim, your employer's workers' compensation insurance will pay medical bills and part of your lost wages if an occupational injury or illness causes you to miss work.
Don't wait to report your injury.
Notify your employer as soon as possible and be sure to follow all of your company's policies and procedures for reporting a workplace accident and work-related injuries or illnesses and seeking treatment from an authorized doctor. The employer directs the medical treatment from the time when you give notice of your injury.
If your employer is to file a claim for you, ask how and when you will receive confirmation of the filing.
The Workers' Compensation Division of the Alabama Department of Labor administers the workers' compensation law to oversee proper payment of benefits to workers.
Do be honest about your injury and submit to a drug/alcohol screen, if requested.
Workers' compensation is a no-fault insurance program. You are entitled to benefits even if your own error caused the on-the-job accident that led to your injury. You can and should report exactly what happened to cause your injury.
If your employer or the insurance administrator questions your claim, they will investigate how it happened. You want to be forthright about how the accident happened.
You should submit to a blood or urine test screen if requested to do so by your employer. Your refusal to cooperate with drug or alcohol testing after a workplace accident can be grounds for denial of your workers' compensation claim.
You should not be denied workers' compensation benefits because you caused a workplace accident.  But being impaired on the job can be grounds for denial of a claim.
Do get a second medical opinion.
The doctor of record on your claim will manage the treatment you receive that is to be paid for by workers' compensation insurance.
Workers' compensation should cover all of your medical expenses for a work-related injury or illness. A medical provider should not bill an injured worker for authorized treatment after a workplace accident.
However, an injured worker will be responsible for paying their medical bills if he or she receives treatment from a noncertified provider or without proper notice to the employer.
As a workers' compensation attorney, we have found that some medical providers referred by insurance companies lean toward medical opinions that involve less testing and treatment. That means less cost to the insurer. We may help you get a referral to a doctor for a second opinion. Depending on your injury, you may benefit from an independent doctor's opinion. The second opinion may help strengthen your claim. The recommendations could be used as evidence in a lawsuit seeking denied workers' compensation benefits.
Don't forget about witnesses or cameras.
When you report your accident to your employer, name any co-workers who saw it happen. Getting the names of witnesses on the record will strengthen your claim and possibly move it along faster. If you know of security/surveillance cameras that may have captured the accident, ask for the footage to be downloaded as evidence. This may not happen, but if it doesn't and your employer disputes your claim, denying this request indicates an employer is not fully acting in good faith.
If the workers' compensation insurance administrator has denied your workers' comp claim, you should talk to an experienced Alabama workers' compensation lawyer. At Gartlan Injury Law in Dothan, our knowledgeable workers' comp attorney will review your accident and discuss your rights to workers' compensation benefits during the initial legal consultation. We will discuss your legal options at no charge to you and with no further obligation from you. We know the Alabama workers' comp system and can make sure you are moving in the right direction for obtaining benefits. The statute of limitations for filing a workers' compensation claim in Alabama is two years from the date of the injury or two years from the date of the last compensation payment you received. If you engage our firm to handle your workers' compensation claim, we won't charge you a legal fee unless we recover benefits for you.
If you have been injured on the job, don't try to deal with uncooperative insurance companies alone. Contact us at (334) 600-1676 to set up a free consultation with a Dothan workers' compensation attorney.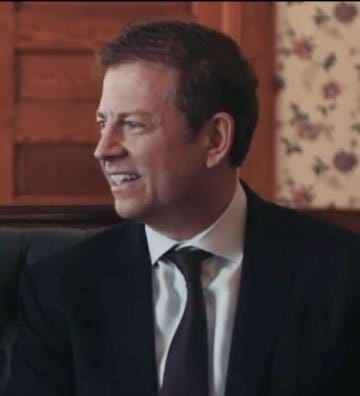 Aaron Gartlan is a graduate of Troy University and the Thomas Goode Jones School of Law who focuses his practice exclusively on representing those injured by the wrongdoing of others. He is member of the National Trial Lawyers Association's Top 100 Trial Lawyers, Million Dollar Advocates Forum and Multi-Million Dollar Advocates Forum. In addition to his legal practice, Aaron teaches Business Law as an adjunct instructor at Troy University's Sorrell College of Business and serves as a field artillery sergeant in the Alabama National Guard.