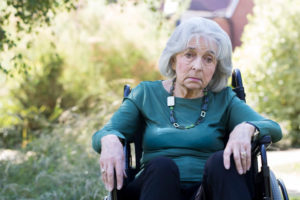 Nursing home abuse doesn't always involve physical violence. Failure to provide medical care, nutrition, social interactions, and basic hygiene needs can all be considered forms of neglect or abuse.
Estimates by the World Health Organization suggest that at least 4.2 percent of older adults in a community setting are victims of neglect. Unfortunately, since many cases go unreported, those statistics could be much higher.
Neglect can take a significant physical and emotional toll on elderly nursing home residents. It can lead to infections, depression, the worsening of current medical conditions, and even death. However, the signs of nursing home neglect are often overlooked, leaving older nursing home residents stuck in a cycle of abuse.
Recognizing the signs of neglect is critical, but acting on your suspicion is even more important. If you have reason to believe that your loved one may be suffering neglect at the hands of a caregiver or nursing home facility in the Dothan, Alabama area, contact Gartlan Injury Law today. Our Dothan Alabama nursing home abuse lawyers have the experience and the resources to investigate your case and hold those responsible for the neglect accountable.
What Is Nursing Home Neglect in Alabama?
Nursing home neglect is an intentional or unintentional failure to provide nursing home residents with a reasonable standard of care that keeps them free from harm. It is basically the inadequate care of residents.
Nursing homes and long-term care facilities in Alabama are entrusted with the health and welfare of patients. They are required to provide medical care, nutrition, and basic everyday care to residents. When they ignore their obligations or fail to provide adequate care, and a nursing home resident suffers as a result, they have neglected their legal duty and may be held legally liable.
How Does Nursing Home Neglect Differ From Nursing Home Abuse?
The words abuse and neglect are often used interchangeably when it comes to the mistreatment of elderly nursing home residents. However, there are several important distinctions that need to be drawn between the two terms, because they do not describe the same types of hurtful acts.
Abuse is generally defined as an intentional act that results in harm or serious risk to a resident. These intentional acts can take the form of physical abuse, emotional or psychological abuse, sexual abuse, or financial abuse.
Physical abuse is an intentional act that could involve striking a patient to hurt them. Neglect is the result of a caregiver's failure to meet the nursing home resident's basic needs. A caregiver may choose to ignore the needs of a resident, or the caregiver may be so poorly trained or overwhelmed by the number of patients he or she is handling that they neglect the needs of a resident.
Types of Nursing Home Neglect in Alabama
Nursing home neglect can take several forms. The most common types of nursing home neglect include:
Medical Neglect
A caregiver may intentionally or unintentionally disregard an elderly residents' medical needs. This can include:
Failing to administer or deliver medications
Failing to routinely reposition patients with mobility issues
Failing to recognize the signs of illness
Failing to recognize the signs of infection
Improper wound care
Improper care of existing health problems or conditions
Social and Emotional Neglect
Social and emotional stimulation is extremely important for elderly nursing home residents, especially those with cognitive conditions. Having the support of friends and interacting with other residents contributes greatly to a resident's overall health and well-being. Examples of social and emotional neglect include:
Isolating residents
Failing to provide residents with mobility devices so they can join others
Refusing to allow residents to interact with others
Ignoring requests for assistance
Ignoring requests to participate in activities
Basic Needs Neglect
The neglect of basic needs happens when a caregiver fails to provide residents with basic quality of life essentials. These are things that are both basic and necessary to living a functional life. The neglect of basic living needs may include:
Failing to provide food
Failing to provide water
Failing to provide clean clothing
Failing to provide clean bedding
Failing to clean a resident's room or living area
Not properly bathing a resident or providing the resident with bathing tools
Failing to brush a resident's teeth or provide them with dental care
Failing to brush, comb, or wash a resident's hair
Signs of Nursing Home Neglect
With so many forms of nursing home neglect, the warning signs can be varied. It is crucial for friends and loved ones to be aware of the signs and symptoms of nursing home neglect. Family members are the first line of defense to protect those who need help.
Unfortunately, those who suffer from serious neglect may not have the ability to report the abuse, or they may fear the repercussions they might face from a caregiver if they choose to speak up.
Some of the common warning signs of nursing home neglect include:
Malnutrition
Dehydration
Bedsores
Unexplained bruises, cuts, or broken bones
Multiple falls or unexplained falls
Poor hygiene
Soiled linens or clothing that hasn't been changed
Insomnia
Changes in mood or personality
Sudden withdrawal
Changes in mobility
What to Do If Your Loved One Is Suffering from Nursing Home Neglect in Alabama?
Nursing home patients and residents may lack the cognitive or physical ability to report neglectful behavior. Some residents may feel intimidated by a caregiver and fear retaliation if they report the caregiver's abusive behavior. For these reasons, it is crucial for friends and family members to take a stand on behalf of their loved ones.
If you suspect elder abuse or neglect is taking place in a nursing home or assisted living facility in Dothan, you should contact the team at Gartlan Injury Law for help. Talk to us about your suspicions and let us conduct a thorough review of your claims and explain your legal options. Don't let the suffering continue. Reach out to a nursing home neglect lawyer for help today.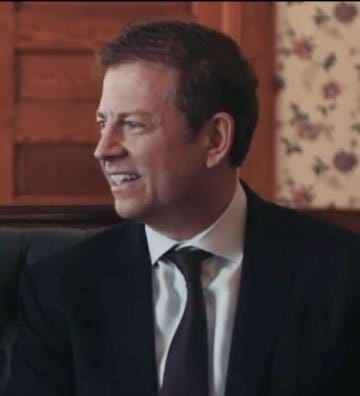 Aaron Gartlan is a graduate of Troy University and the Thomas Goode Jones School of Law who focuses his practice exclusively on representing those injured by the wrongdoing of others. He is member of the National Trial Lawyers Association's Top 100 Trial Lawyers, Million Dollar Advocates Forum and Multi-Million Dollar Advocates Forum. In addition to his legal practice, Aaron teaches Business Law as an adjunct instructor at Troy University's Sorrell College of Business and serves as a field artillery sergeant in the Alabama National Guard.