A product liability case can be levied against the manufacturer, wholesaler, retailer and others that place the defective or dangerous product into the stream of commerce as a business practice. Our Alabama product liability lawyers are happy to give the following brief overview of the types of product liability claims in Alabama and how to protect your rights if you or a loved one is the victim of an injury or death at the hands of a defective product. As always, we welcome your questions and the opportunity to help you.
A manufacturer defect occurs in manufacturing process resulting in an error or defect that renders the product non-conforming to the manufacturer's design or specifications. A design defect happens when a product's design by omitting or adding a feature makes it dangerous. A warning or instruction defect occurs by a failure to warn or as a result of a labeling defect.
An unavoidably Dangerous Product creates a situation where a manufacturer is required to warn about non-obvious dangers of products that are inherently dangerous.
Product liability cases must be approached similar to any other personal injury and wrongful death case. However, viable product liability cases typically involve catastrophic injury and death, along with powerful corporations that can satisfy a big money judgment and employ a host of attorneys and experts in an effort to defeat you with legal and factual defense tactics. This can include manipulating, gathering and destroying evidence and influencing the investigation in their favor to your detriment. The key to overcoming these defense tactics is early and thorough trial preparation with the right product liability lawyer. Your lawyer must employ a team of experts to reveal a manufacturer defect, design defect, inadequate instruction, inadequate warning or an unavoidably dangerous product.
Product liability cases can arise from injuries and deaths related the use of automobiles with faulty ignitions, defective airbags or tires that separate. Further, children's furniture and toys, household products and tools and industrial machinery and equipment that are dangerous, defective, not properly equipped with safety devices, contain inadequate warnings and instructions can lead to the injuries and deaths that warrant a claim. Another, example of the context that provides the basis of a lawsuit is the ingestion unreasonably dangerous medications without adequate warning.
Product liability cases often arise out of automobile wrecks and on the job accidents that render serious injuries and deaths. This provides a ripe environment for a giant powerhouse corporation to employ and deploy their expert investigators, adjustors, engineers and attorneys to the accident site to engage in damage control and search for and create legal and factual defenses that will minimize or bar your claim. Therefore, your attorney must act quickly on your behalf to address this and get to the truth before the evidence that supports your case disappears. In a product liability case, if the defective product disappears or is disposed of, then you might not have a case. There would be nothing to have an expert come in and examine and to demonstrate that there was a defect. There is no way to prove and demonstrate the liability at that point. Again, that shows the importance of getting the right personal injury lawyer and law firm involved in the case immediately. In these cases, you do not want to go it alone or be in a position of dealing with a big powerful insurance company or corporation on your own.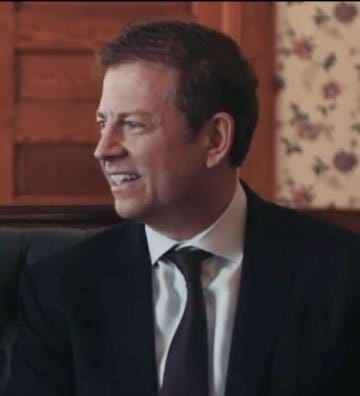 Aaron Gartlan is a graduate of Troy University and the Thomas Goode Jones School of Law who focuses his practice exclusively on representing those injured by the wrongdoing of others. He is member of the National Trial Lawyers Association's Top 100 Trial Lawyers, Million Dollar Advocates Forum and Multi-Million Dollar Advocates Forum. In addition to his legal practice, Aaron teaches Business Law as an adjunct instructor at Troy University's Sorrell College of Business and serves as a field artillery sergeant in the Alabama National Guard.